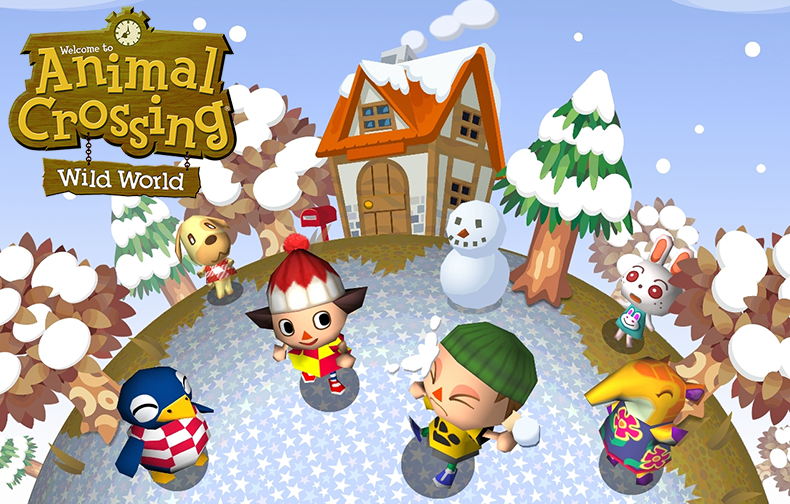 Animal Crossing: Wild World is set to finally launch on the Wii U Virtual Console in North America today, nearly an entire year after the release overseas on the Europe Virtual Console.
First released back in December 2005, Animal Crossing: Wild World was the first time the series made the leap to a handheld platform bringing Animal Crossing with you on the go everywhere. Besides Game Boy integration on the Gamecube, of course.
Animal Crossing: Wild World brought many essential features that are now taken for granted in the series like flower cross-breeding, villager photos, character hats and accessories, and placing patterns on the ground. And of course we can't forget simultaneous multiplayer, which was never possible before the move to a handheld.
Unfortunately, there is no multiplayer in this version after Nintendo shut off their legacy Nintendo Wi-Fi Connection back in May 2014. There is no way to locally connect between systems either on the Virtual Console, so you'll have to fly solo there as well.
On the upside, reports from the previously released European Virtual Console version confirm that Nintendo went the extra mile to patch the game's code removing the Nookingtons upgrade requirement. In the original versions of Animal Crossing: Wild World, an outside visitor was required to purchase an item from Nook's store as part of fulfilling the upgrade requirements for Nookingtons.
I'm looking forward to grabbing this new release soon and giving the game a fresh play over a decade after starting my very first town in 2005. Whether you're a Animal Crossing veteran looking of a dose of a nostalgia, or a newcomer to the series with New Leaf, this is a very welcome addition to the Virtual Console.
Animal Crossing: Wild World is available for download when the Nintendo eShop updates later today for $9.99 USD on the Wii U Virtual Console. Grab it here on Nintendo's website, or on your Wii U system.