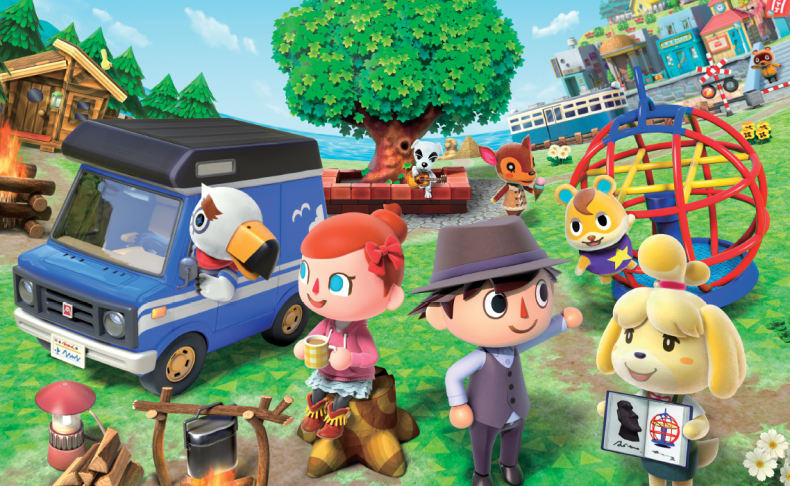 You wouldn't be crazy to think from the name that there's nothing to the Animal Crossing: New Leaf Welcome amiibo update if you don't own any amiibo, but thankfully you'd be wrong too.
It turns out this update actually adds a number of neat new features for everyone regardless of scanning any sort of amiibo figure or card. Here's a quick rundown on what's in store for you!
Town Initiatives & MEOW Coupons
A new quest system of sorts has been introduced to the game providing you with daily or weekly Town Initiatives like selling fruit, catching specific fish, or picking weeds. When you complete these initiatives, you can get MEOW Coupons from the new CAT Machine outside the Town Hall.
Then spend MEOW Coupons at Harvey's new Campground from either him or the villagers hanging out in RV Trailers. These aren't just anything, they're unique items unavailable to buy elsewhere.
More Storage
Running out of space to store items is a classic tale in Animal Crossing and the Welcome amiibo update adds a new Secret Storeroom upgrade from Nook's Homes. With the Secret Storeroom, you have a new storage space accessible from the touch screen inside your home.
Happy Home Designer Controls
Remember those fancy touch screen controls in last year's Happy Home Designer? They're making a come back in Animal Crossing: New Leaf! Now after an unlock from Nook's Homes, you can arrange furniture in your home by using drag and rotate touch screen controls, just like in Happy Home Designer.
Link Happy Home Designer Save Data for New Furniture
Owners of Animal Crossing: Happy Home Designer are getting a neat little bonus here! If you link your previous save data from that game over into Animal Crossing: New Leaf, you'll get access to 20 giant furniture items from your Nookling Catalog. For those keeping track, these are the items that were used in the monthly Happy Home Network challenges.
Sell Your Old Town
Animal Crossing players sure love to restart their towns and destroy all of their potentially years of hard work on a whim. If you're one of those people, there's an interesting new feature where Tom Nook will evaluate your previous town before it's destroyed. Then he'll offer to pay you back some amount of bells into your new character's ABD to help get you started again in your new town.
---
We're pretty impressed to see some of these neat little additions to Animal Crossing: New Leaf for free to everyone, regardless of any amiibo integration. If you want to give these new features a go, be sure to download the Welcome amiibo update available now! Watch the full Animal Crossing Direct featuring the update here.