A special design request DLC for Animal Crossing: Happy Home Designer has been announced for the United Kingdom, bringing some of the 7-Eleven items to the region immediately.
The new DLC is a special design request for the new character named Filly, a yellow horse who wishes for a convenience store in their home. When you design their home, you are provided some of the 7-Eleven series of furniture previously released in Japan.
Unfortunately, it appears that due to a lack of 7-Eleven stores in the United Kingdom, Nintendo has chosen to exclude the items in the set which feature the 7-Eleven logo. That happens to actually be the vast majority of the 7-Eleven items, so only a fraction of the series is actually included with Filly.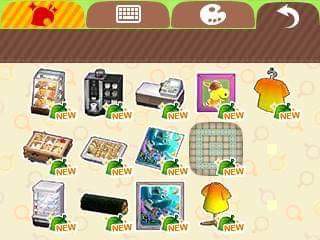 To get your hands on the DLC yourself and design Filly's home with the 7-Eleven furniture provided, just head to a local GAME store location that has a Nintendo Zone hotspot and access the blue laptop on the second floor to search for available special design requests. You can find more information on Animal Crossing: Happy Home Designer DLC with our guides on obtaining DLC and a list of all DLC so far.
There's no need for a rush though as distribution is set to continue throughout the remainder of the year all the way up until January 9th, 2016. Find a local Nintendo Zone in the UK yourself with the official hotspot finder here. Make sure to pick up the Louie DLC as well before the end of the month if you haven't yet.
(photo credit to Siulai from TBT for the items screenshot)