We've got yet another UK pre-order bonus announced for Animal Crossing: New Horizons, the third one we've written about today in fact!
The UK retailer Smyth's Toys has revealed an exclusive set of a Animal Crossing: New Horizons Notepad and Sticker Sheet that customers who pre-order the game with them will receive with purchase.
While the inside of the notepad remains a mystery, we can see the sticker sheet pictured next to the box art of the game. By the looks of it, this neat little sticker sheet contains stickers for Isabelle, Tom Nook, K.K Slider, Timmy & Tommy, some flowers, and a set of villager icons!
It should make an excellent mini sequel to the previous released Official Animal Crossing Sticker Book made for New Leaf last year.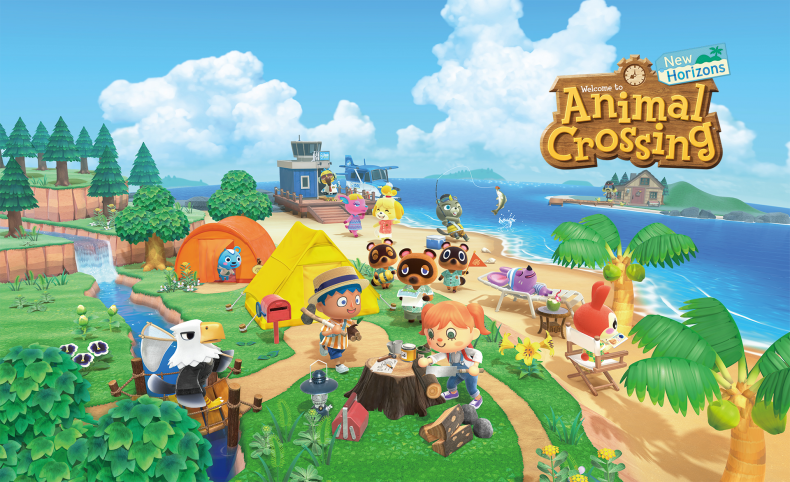 If you're not into stickers though, two other retailers in the UK have their own exclusive pre-order bonuses for keyrings. Pre-ordering with ShopTo will get you a Tom Nook one, whereas Argos will give you a K.K. Slider keyring.
No matter how you slice it, free bonuses just for pre-ordering a game you were probably going to buy anything are always nice! It sure seems like Animal Crossing fans in the UK will have no shortage of options in March.
As for other countries, we'll just have to sit tight for now and wait to see what comes. Stores in North America definitely don't have quite as good of a track record for getting these bonuses as the UK does though, so there's no guarantee.
You can pre-order Animal Crossing: New Horizons from Smyth's Toys here to receive their exclusive Animal Crossing Notepad and Sticker Sheet.
Thanks to @xsamanthafenty to Twitter for bringing this to our attention!
Animal Crossing: New Horizons launches worldwide in less than three months from now on March 20th! Check out our release date countdown here, or pre-order the game here. Stay tuned to Animal Crossing World for more news as we approach the release!