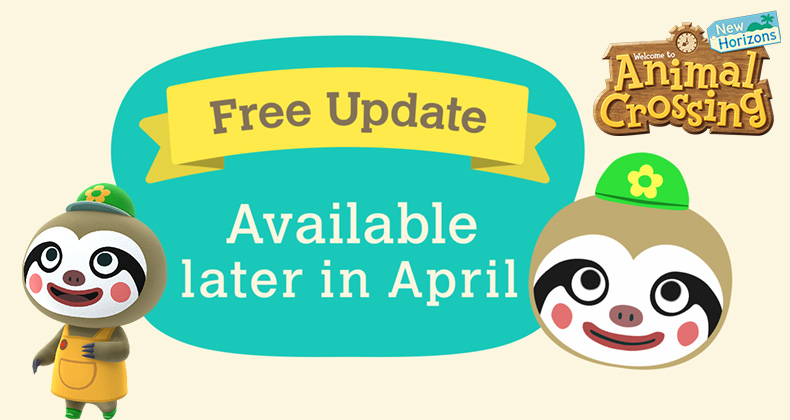 The next major content update for Animal Crossing: New Horizons has been announced for release in Late April bringing a fan favorite returning character from Animal Crossing: New Leaf!
Revealed in a new Nintendo Direct Mini this morning, a new free update will arrive for Animal Crossing: New Horizons sometime in Late April bringing the Earth Day event to the game and more.
And while he's not called out by name, an icon of the Leif special character is shown on screen, so we're pretty sure he will be coming to our islands as part of the Earth Day event!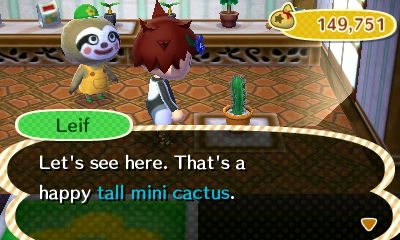 Previously introduced in Animal Crossing: New Leaf, Leif was the operator of a special flower shop selling flowers, bushes, trees, fertilizer, and select plant furniture. Later on, he merged in with the main Nooklings shop to join up with them.
We're hoping he'll be bringing some of the conspicuously missing bushes to help decorate our islands in Animal Crossing: New Horizons, but it's hard to say for sure yet exactly what Leif will offer at this point. (image credit: Fandom)
Plus, it's worth noting that the narrator during the Nintendo Direct Mini specifically stated that the Late April Update will usher in 'newly added features, including Earth Day', implying that there will be more additional features added to Animal Crossing: New Horizons besides the event.
The same Nintendo Direct Mini also announced brand new details and screenshots of the upcoming Bunny Day event starting on April 1st in Animal Crossing: New Horizons — learn more here!
Are you pleased to see the return of Leif? What other characters from past Animal Crossing games would you like to see return in future New Horizons updates? Let me know your thoughts in the comments below!