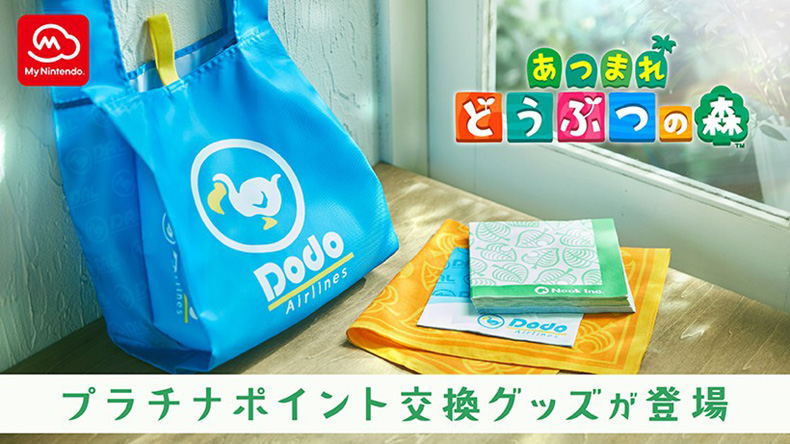 We've got some really nice new physical Animal Crossing: New Horizons rewards from My Nintendo coming to Japan on Friday and there's no point pretending to not be jealous!
Shared by the official Nintendo Topics blog in Japanese, three new rewards themed to the Animal Crossing: New Horizons universe for Dodo Airlines and Nook Inc. will be coming to the My Nintendo loyalty program in Japan.
These sweet Animal Crossing items can be redeemed with simply a few hundred Platinum Coins, plus $5 shipping, which is certainly a far better offer than anything we get overseas these days. Let's go over all three of the items below…
Dodo Airlines Eco Bag
The Dodo Airlines Eco Bag costs 400 Platinum Points from My Nintendo featuring lovely Dodo Airlines imagery, including the Dodo bird icon and logo. It can be used as a handy shopping bag too, and comes with a yellow strap of sorts attached, so that you can easily roll it up.
Nook Inc. Bandana
The Nook Inc. Bandana costs 300 Platinum Points from My Nintendo and features a vibrant design with the New Horizons leaf pattern all over. You can use it wrapped up in various ways for different purposes, like packing a lunch or wrapped around your head.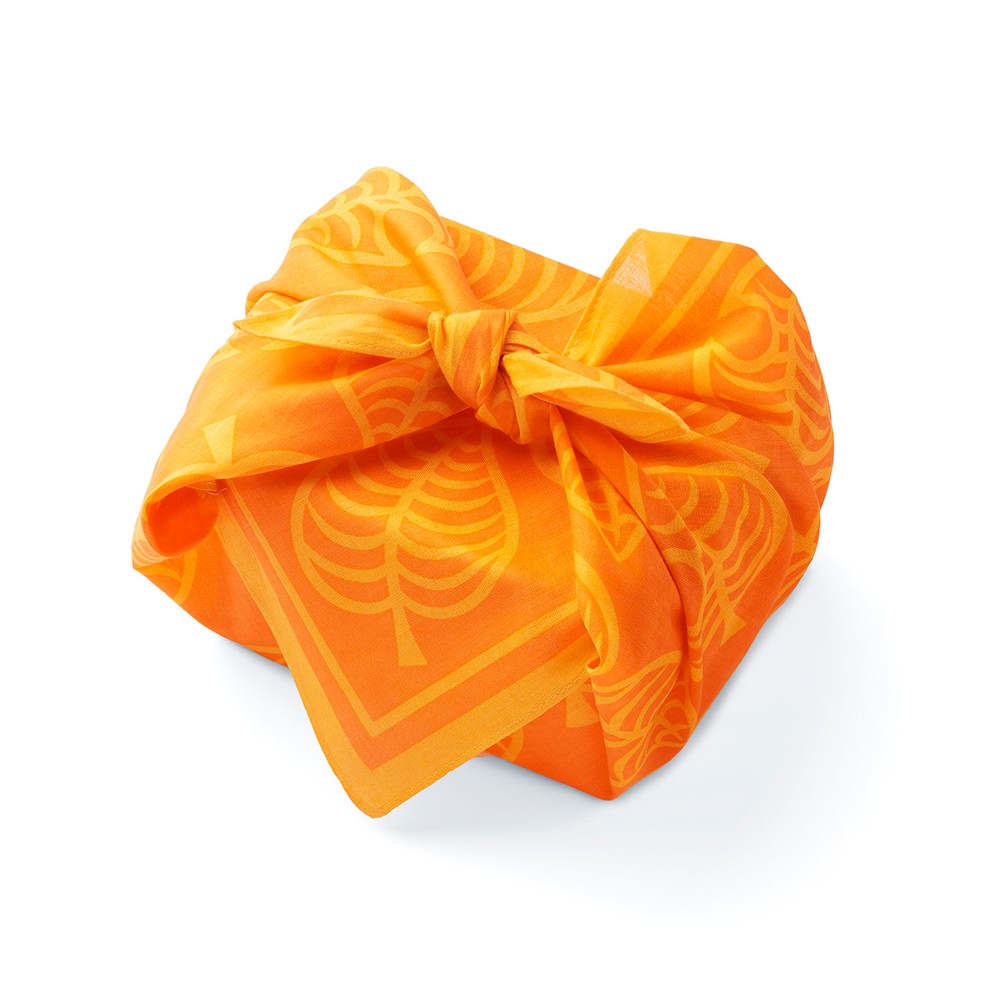 And as an extra cool detail, this Bandana item actually exists as an in-game item inside Animal Crossing: New Horizons! You can purchase it for 500 Nook Miles from the Nook Stop terminal.
Dodo Airlines + Nook Inc. Napkins Set
The Dodo Airlines + Nook Inc. Napkins Set costs 300 Platinum Points from My Nintendo and features two different designs of paper napkins. There's a batch of 10 Dodo Airlines themed napkins featuring the DAL logo in a pattern, and another batch of 10 Nook Inc. themed napkins with the Leaf pattern!
In addition to the three new rewards listed above, there's a lovely set of Animal Crossing Pochibukuro Paper Pouches for New Year's gifting that were previously made available at the end of last year if you missed it before. Check them out below…
Unfortunately, physical rewards through Nintendo's loyalty programs have essentially been discontinued outside of Japan ever since the demise of the former Club Nintendo service replaced by My Nintendo, so it's unlikely we will ever get any of these items.
Would you redeem your points for one or more of these rewards? Which one is your favorite? Let me know in the comments below — I'd personally love to get my hands on the Dodo Airlines Bag and the Nook Inc. Bananda!
Animal Crossing: New Horizons launches worldwide on March 20th! Pre-order the game here, the official guide here, and check our release date countdown here. Stay tuned to Animal Crossing World for more news as we approach the release!