The holiday season Toy Day event in Animal Crossing: New Horizons is just a few days away later this week, which means it's almost time to meet Jingle the black-nosed reindeer on your island for some festive fun.
For those who have been in the dark on this seasonal event so far and would like to know a little bit more about what to expect, this article covers 3 different things worth knowing about the Toy Day event for Christmas in Animal Crossing: New Horizons!
When Will Toy Day Event Start & End?
The Toy Day event in Animal Crossing: New Horizons takes place on December 24th for Christmas Eve. That's not to be confused with Christmas Day on December 25th, as even Nintendo made this mistake recently!
As for the event time, the Toy Day event is considered an all-day event and will begin on your island right at 5AM on December 24th running all the way until 5AM on December 25th. So that means you'll get a full 24 hours to participate in the Christmas event and meet Jingle!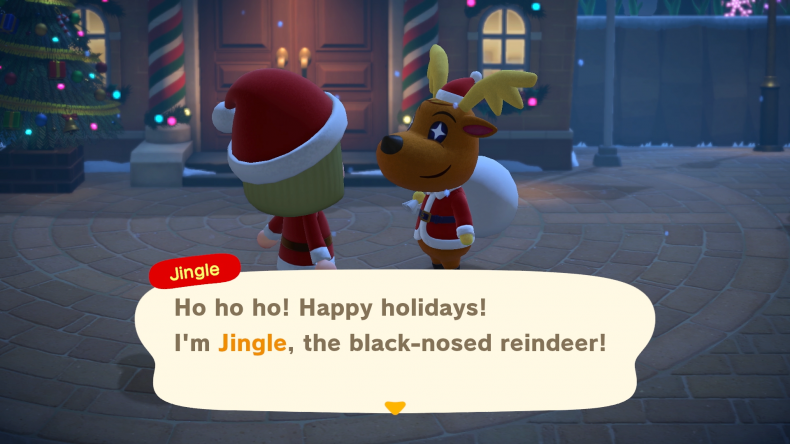 That's a notable contrast from previous Animal Crossing: New Horizons events like Turkey Day for Thanksgiving or Halloween, which both featured more limited hours of operation in the day. It's likely an effort from Nintendo to ensure the event remains accessible for everyone, including those who may be quite busy on Christmas… at least in a regular year.
However, there's one small catch to be aware of regarding the timing for Toy Day. In order to obtain all of the event's rewards, you need to deliver presents to every villager on your island, which can be impeded by any residents that are currently asleep if you're playing at odd hours.
You can easily come back again later to check for any missing villagers if you're unable to find them earlier in the day though. And even if you miss a villager or two, you'll still get the vast majority of rewards — there's just a single exclusive item for delivering to every villager.
What Gifts Will I Need For My Villagers On Toy Day?
If you follow discussion of Animal Crossing online closely, or read articles like this one, you might have heard about alleged Toy Day gift hints from your villagers throughout the month. In fact, some articles and videos online have explicitly stated this is the case, without confirming it. (not us!)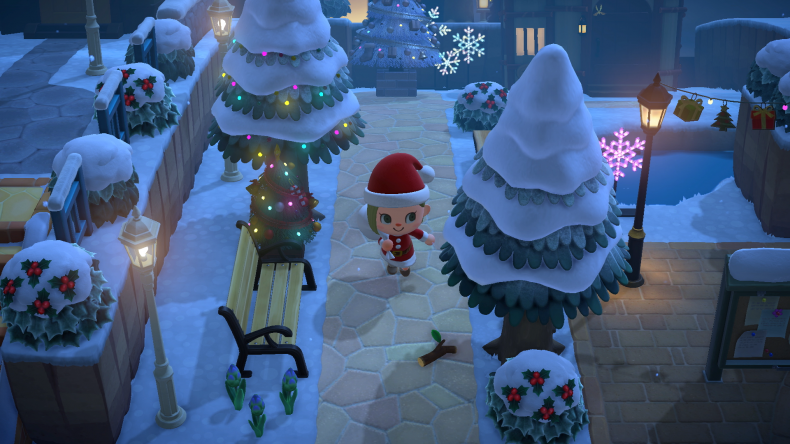 That's because the previous major Animal Crossing series game, Animal Crossing: New Leaf on Nintendo 3DS, featured a fun mechanic in the lead-up to Toy Day where each villager would actually provide you hints. Then you'd use those hints to deliver the correct gifts on Toy Day.
But if you've been looking out for those on your island lately and been confused by the lack of any helpful hints from your villagers lately, that's because the feature sadly does not exist this time around in Animal Crossing: New Horizons and will be taken care of for you. Kind of lame to be honest, but that's how it is!
To complete the main objectives of the Toy Day event, you don't need to purchase any presents for your villagers either. Those will be provided by Jingle for you inside of his Magic Bag that's shared with you when giving out gifts from Santa.
However, after all of Jingle's deliveries have been completed, you can choose to exchange your own gifts with villagers as a bonus. Gift wrapping paper is required on Toy Day though, and you'll get random items from the Christmas Toys Set of furniture in exchange from the villagers.
What Are The Rewards During Toy Day?
There are 5 different items you can exclusively obtain during the Toy Day event from Jingle! If you're wondering whether it's worth spending your time playing Animal Crossing: New Horizons on Christmas Eve, taking a look over these items in advance might be helpful.
Or if you want to feel assured that you have everything there is to get from this year's event, you can follow alongside this list as you play by using the handy checkboxes provided next to each item name!
Obviously, the list below can be considered spoilers and you should back out now if that bothers you.
Refer to the table below for a complete summary of every item reward you can unlock during the Toy Day event:
| Reward | How To Get |
| --- | --- |
| (DIY Recipe) | Talk To Jingle |
| | Give Festive Wrapping Paper To Jingle |
| (DIY Recipe) | Deliver Presents To More Than Half Of Villagers |
| | Deliver Presents To All Villagers |
| | Interact With Toy Day Stockings After Toy Day |
In addition to the Toy Day items above, remember that you can also craft Festive items with Christmas Ornaments and purchase Christmas Toys at Nook's Cranny.
---
We hope this mini-article provided a helpful summary of what you might need to know for Animal Crossing's Christmas event! For a full breakdown of absolutely everything there is to know about the Toy Day event in Animal Crossing: New Horizons, check out our complete guide here.
Stay tuned to Animal Crossing World for everything on Animal Crossing: New Horizons, including our extensive Guides section here. In particular, don't miss out on our popular Winter Snowflake Recipes, How To Build Perfect Snowboy, Christmas Toy Set, Christmas Ornament Recipes, Toy Day Event, Redd Art, and Sea Creatures guides.