Festivale is finally here today in Animal Crossing: New Horizons as the first major new holiday event since last year's Toy Day for Christmas and Turkey Day for Thanksgiving!
Loosely tied to the real-world Mardi Gras holiday, the Festivale Event in Animal Crossing brings a fun party atmosphere to your island for an entire day as a new special character Pavé visits with prizes.
The Festivale event activities begin in Animal Crossing: New Horizons at 5AM local time on your island today when the in-game day starts and will run all the way until 5AM on February 16th giving you an entire 24 hour period to participate. Day or night, this peacock will dance!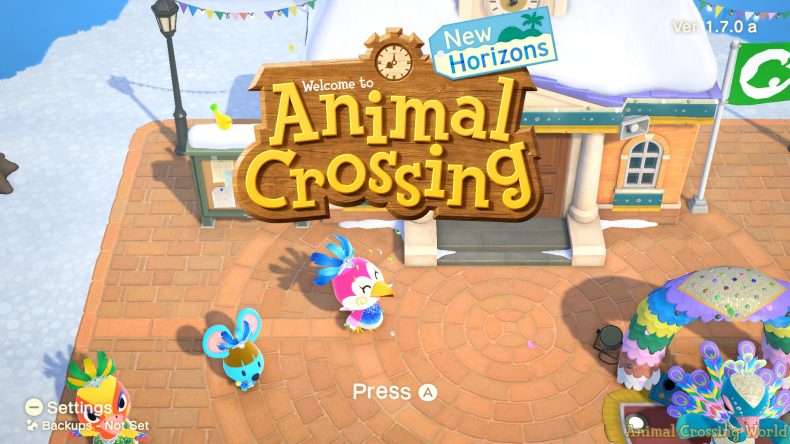 During this event, be on the look out for both party confetti and fabulous feathers of all colors to rain down upon your island as villagers dance along to the upbeat music.
Not seeing the event? Make sure you're connected to the internet with a linked Nintendo Account to get Version 1.7.0a — read our full Festivale unlock instructions here.
Those colorful feathers aren't just for decoration though! When you spot one floating around, take out your Net and give it a good swing until you catch the feather — especially if it looks to be rainbow colored.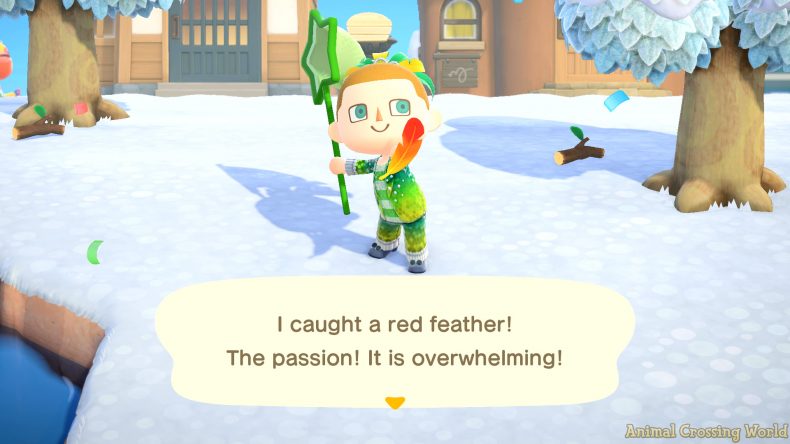 Once you've gathered up some Feathers from the sky, trading them to Pavé over at Resident Services will reward you with furniture pieces from the Festivale Set, depending on the color of feathers traded.
And if you can manage to exchange feathers for all nine regular pieces of Festivale furniture with Pavé, he'll clue you in on the 'ultimate Festivale reward' — otherwise known as the Festivale Float! This massive golden piece of furniture is the grand prize for trading 3 Rainbow Feathers to Pavé.
For complete coverage of everything you can do and unlock in today's Festivale event, check out our full guide here!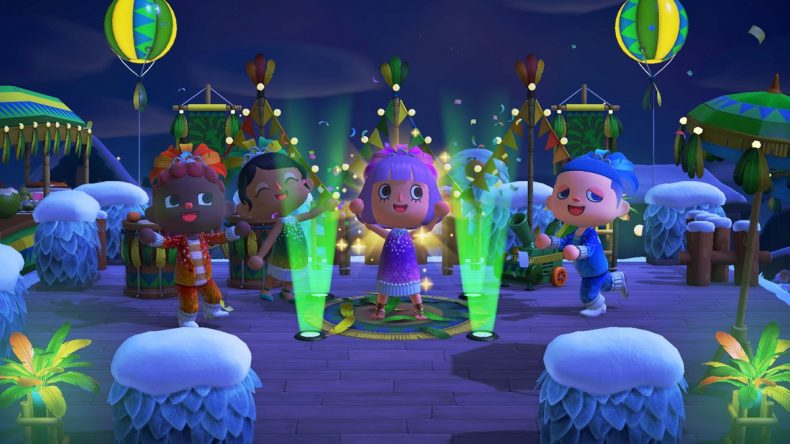 For the record, if you're unable to play Animal Crossing today for any reason, it's definitely possible to time travel backwards to February 15th at a later date if you miss it. But if you can manage to catch the event today, we recommend checking it out!
Let us know in the comments below what you think about the Festivale event in Animal Crossing: New Horizons. Did you enjoy this holiday bringing some life into February? What event would you like to see next?
Stay tuned to Animal Crossing World for everything on Animal Crossing: New Horizons, including our extensive Guides section here. Our most popular pages include Festivale Furniture Set, Festivale Clothing, Sanrio Card Reprint, ColourPop Collection, Winter Snowflake Recipes, How To Build Perfect Snowboy, Redd Art, and Sea Creatures.