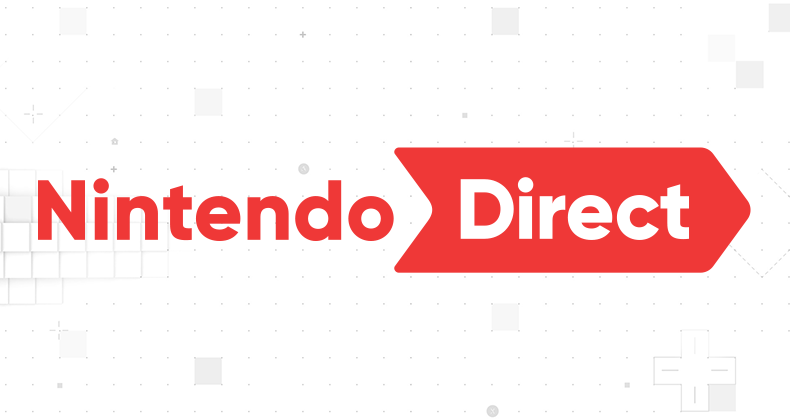 Get ready to rumble soon as a brand new Nintendo Direct presentation has just been announced by Nintendo to watch early tomorrow morning!
Announced for broadcast during on Tuesday, September 13th at 7AM Pacific Time / 10AM Eastern Time, this traditional September Nintendo Direct will be approximately 40 minutes long and primarily feature information on upcoming Nintendo Switch games releasing during this winter.
For those who aren't familiar by any chance, Nintendo Directs are a pre-recorded presentation that Nintendo releases ever so often packed full of announcements for upcoming games and additions to existing games on Nintendo Switch.
Notably, this presentation will be the first Nintendo Direct since February earlier this year — over 6 months ago! That's because Nintendo chose to entirely skip over the traditional 'E3 Direct' typically hosted around the June period to coincide with E3 each year. So expectations are certainly high for this presentation!
09/13 UPDATE: Sadly, we did not see any announcements for the Animal Crossing franchise during this Nintendo Direct, but there were two exciting reveals in the life simulator genre that Animal Crossing fans may appreciate:
The original article follows…
Will We See Any Animal Crossing News In Thus Direct?
Given this is Animal Crossing World after all, we're obviously going to cover the possibility of whether any sort of Animal Crossing news could show up in this September Nintendo Direct. Any new Nintendo Direct announcement always sends Animal Crossing fans into wondering whether we might be treated with any sort of Animal Crossing news.
Not long ago, that type of curiosity typically involved hoping for news on an upcoming content update for Animal Crossing: New Horizons, like when last September's Nintendo Direct teased the long-awaited arrival of Brewster's The Roost in the Version 2.0 Update.
However, matters are very different now in late 2022 as previously Nintendo made it extensively clear that the Version 2.0 Update was intended as the final major update for Animal Crossing: New Horizons. Going further, they insisted that Happy Home Paradise would be the one and only paid DLC.
So in the sense of further additions to Animal Crossing: New Horizons, we shouldn't expect any such miracle major update or DLC announcements given that the company has quite literally told us it won't be happening.
However, we'd say unexpected spin-offs or super early teases of an in-development mainline game are always on the table. It's certainly still very early to be thinking about these possibilities, but Nintendo really knows how to bring out announcements from left field that you never expect.
The original announcement of Animal Crossing: New Horizons actually came in the form of a 'logo with vague release year' image, as shown below, in a September 2018 Nintendo Direct — 18 months before the game came to life for release in March 2020.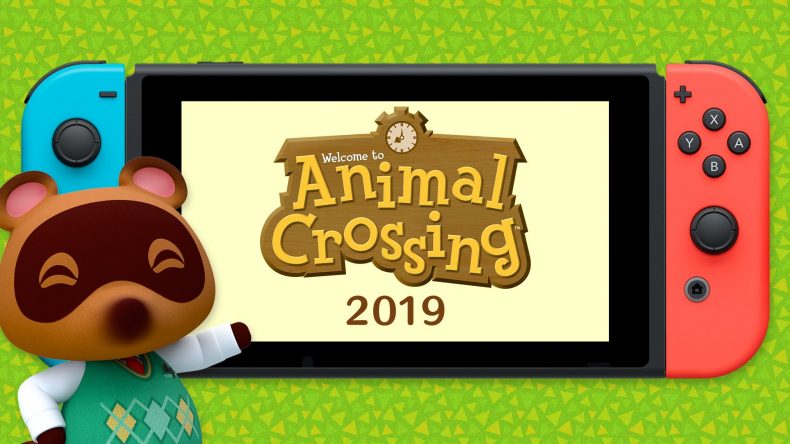 Spin-off games from Nintendo tend to be inherently unpredictable, but a multiplayer focused spin-off could be on the table with how Animal Crossing: New Horizons neglected to include any sort of large multiplayer features like Tortimer's Island mini-games from New Leaf. Perhaps a spin-off focusing exclusively on that type of gameplay could fill the void?
RELATED: My One Big Disappointment With Animal Crossing: New Horizons Version 2.0 Update
This is a purely fantasy idea on my part — but I would love for Nintendo to experiment with a Stardew Valley-esque take on Animal Crossing. In essence, this would entail a spin-off version of Animal Crossing that drops the real-time element and focuses on more 'game' elements of collecting resources with a line of linear progression. (let me know in the comments what you'd think of that!)
Finally, it's worth noting that Splatoon 3 has now shipped as of this month, allowing for some of the developers who assisted with its development to be able to shift their focus back over to an Animal Crossing title now. We won't go into too much detail here, but there's significant overlap between some of Animal Crossing and Splatoon's developers, with the series even sharing the same Producer Hisashi Nogami.
RELATED: Splatoon 3 Is Learning A Lot From Animal Crossing: New Horizons Update & DLC Mistakes
To look at it from a different perspective, the ramp-up of Splatoon 3's development can largely be attributed to why work on Animal Crossing: New Horizons update development slowed down after release.
Overall, we'd say that the odds of a major Animal Crossing series announcement during the September 2022 Nintendo Direct remain quite low, but higher than the previous Direct given more time has passed since Version 2.0 of New Horizons released. Nintendo remains infamously unpredictable, and you never really know when something will come out totally left field from the company, so it's always possible!
You can watch this week's September 2022 Nintendo Direct live at Nintendo's website, or check back here on Tuesday morning for any Animal Crossing news that happens to drop as you can count on us to cover it on Animal Crossing World.
RELATED: DJ K.K. Is Hosting An Awesome Live Real-World Animal Crossing Concert In Japan This Fall (How To Watch)
Be sure to give us you thoughts in the comments below on what you're hoping to see in this fall's Nintendo Direct in terms of Nintendo games in general, or in the world of Animal Crossing.
Stay tuned to Animal Crossing World for everything on Animal Crossing: New Horizons, including our extensive Guides section here. Our most popular pages include Redd Art, Acorns & Pine Cones DIY, Bug-Off Event, September Creatures, Bush Types & Colors, Villager Houses, Sea Creatures, K.K. Slider Songs, New Items In 2.0, Series 5 Amiibo Cards.