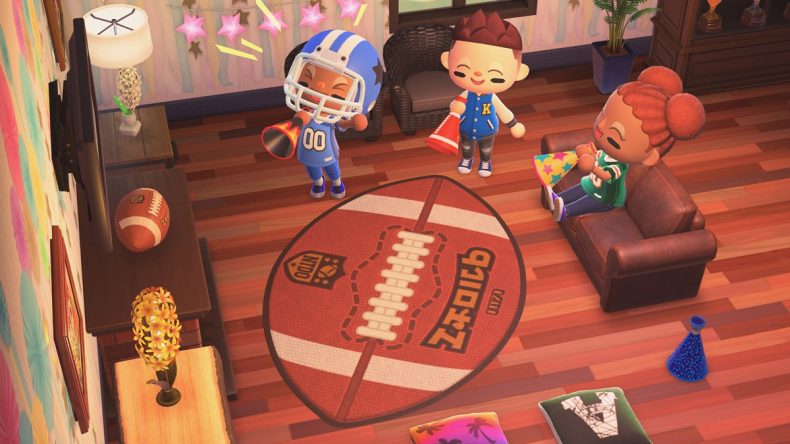 The Cheer Megaphone is a seasonal holiday item celebrating the Super Bowl in Animal Crossing: New Horizons! Learn how to get all of the different Cheer Megaphone variations available with this guide.
How To Buy Cheer Megaphones
You can buy the Cheer Megaphone items for 1,500 Bells each in Animal Crossing: New Horizons from January 15th to February 15th in the Seasonal tab of Nook Shopping's Special Goods section! The January Update is required as well.
This menu can be accessed either by visiting the Nook Stop Terminal at Resident Services, or using the Nook Shopping app on your NookPhone if it has been unlocked.
How To Get Different Colored Cheer Megaphones
As you may or may not already know, there are actually four different types of Cheer Megaphone items you can get for the Big Game Celebration in Animal Crossing: New Horizons.
Unfortunately, you can't simply customize the Cheer Megaphones into different colors, so you need to get your hands on each color variant separately. Thankfully, the different versions are not strictly tied to your island, so it's possible to get every style on your own with some patience.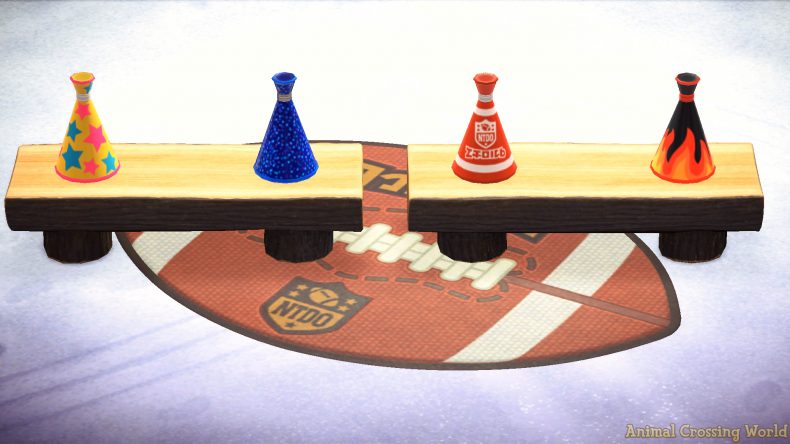 Simply check back into Nook Shopping's Seasonal tab every day as different types of Cheer Megaphone item can rotate in and out, until you've bought all four of them listed in this guide. You can choose to time travel if you'd like to speed up the process, or just play it day by day.
It's also worth asking your friends to keep an eye out for which style of Cheer Megaphone is being sold in their Nook Shopping, so that they can send you a gift order copy in the mail if a type you're missing shows up for them!
Cheer Megaphone Variants List