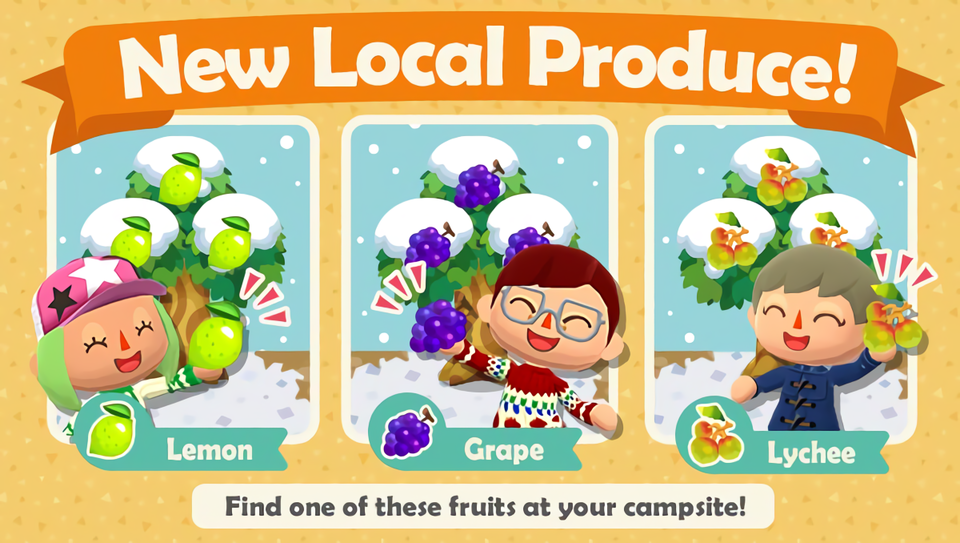 There are lots of different fruits to find in Animal Crossing: Pocket Camp for iOS and Android, but some are harder to get your hands on than others!
You can get two different types of fruits in Pocket Camp: The newer, harder to find Local Produce fruit including Grapes, Lemons, and Lychee or the standard five common fruits found in every game.
How to Get Grapes, Lemons, and Lychee Fruits
To find the Grapes, Lemons, and Lychee fruit in Pocket Camp, you'll want to check your Local Produce fruit trees. Each player has two Local Produce fruit trees growing in their game, and they can be found in the very top left of the Lost Lure Creek area and the very bottom left of the Breezy Hollow area.
However, your Local Produce fruit trees will only grow one of the three possible fruits. You can get either Grapes, Lemons, or Lychee growing on the tree in your game, but you will never find the other two fruits you're missing growing on a tree.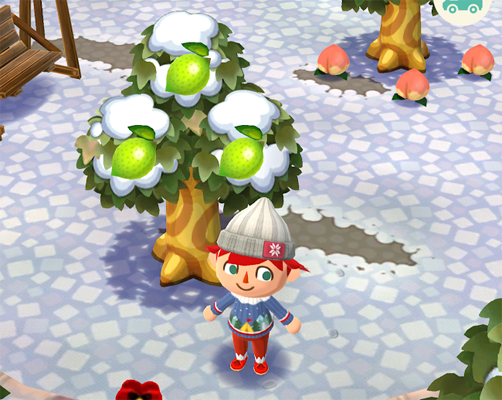 In order to find and get the other two fruits that your game isn't growing, you'll need to make use of other players' Market Boxes. The easiest way to do so is opening up your Friends List in the top right and tapping Details on each of your friends to view their Market Boxes. If they've got the fruit you need, buy it!
Don't worry if you don't have many friends on Pocket Camp though because there's another option you can use. By just talking to any player you encounter at locations in the game, like next to barbecues for example, you can view their Market Box even if you're not friends.
In addition to picking up the fruit you're missing from other players, you should definitely be sure to put your own exclusive local produce fruit type up for sale in your Market Box to sell to others for some free bells! Plus you'll help out your friends who might need your special fruit type.
How to Get Apples, Cherries, Peaches, Pears, and Oranges
Unlike the special Local Produce fruits that are exclusive to each player's towns, the other five regular fruits in Pocket Camp like Apples, Cherries, Peaches, Pears, and Oranges are super easy to find.
The best place to find these fruits is at the Breezy Hollow location on the right side of your map, where you will have one tree for each of these fruit types.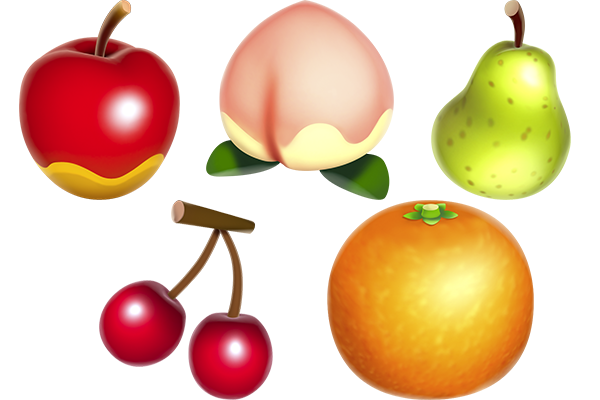 In addition to this, every player has two additional trees at the Lost Lure Creek location that are duplicates of the fruit found at Breezy Hollow. These two fruit trees are unique to everyone's game so they will be much more common for you than the other fruit, but probably not for someone else!
You should definitely consider putting these two fruits up for sale on your Market Boxes as they may be useful to someone else who has different duplicate fruits than you.
And by the way, here's a helpful tip on how to keep a healthy supply of fruit available without stuffing your inventory full! We recommend shaking your fruit trees and leaving fruit on the ground as a form of secondary storage, so you have six fruits waiting for you when the trees re-grow.