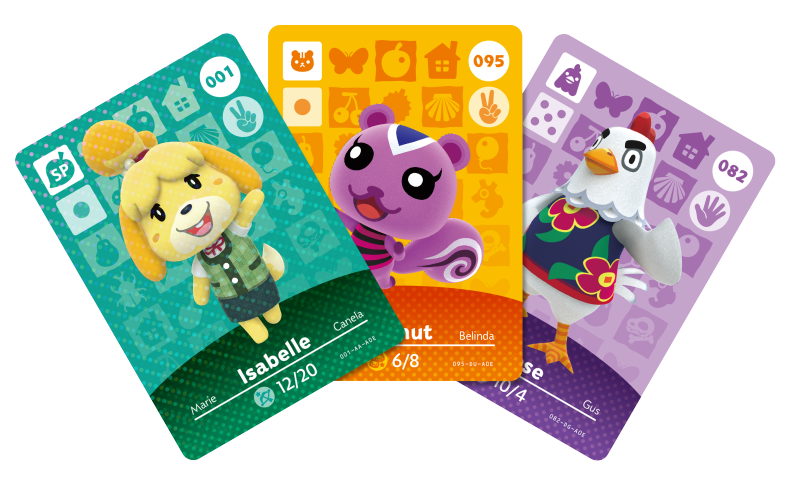 Nintendo has opened a new section on the Japanese website for Animal Crossing: Happy Home Designer today revealing new information on the specific mechanics of amiibo Cards in the game.
There are three ways to use amiibo Cards in Animal Crossing: Happy Home Designer. We already know you can receive a house design order for a specific character by using their card, and we know you can invite multiple villagers over into a home by using many cards. The newly revealed third use involves saving and loading furniture on the cards for a pseudo version of trading.
The following is a rough translation of the information posted on the Japanese website alongside relevant images:
With amiibo cards, take on a home design order!


Nook's Homes has a new "amiibo phone." When you read a card, you can receive a home design order.

Invite villagers with amiibo cards!

After you finish a house order, you can use the card to invite that villager to move in. If you invite your favorited villagers, you can include them in a colorful photograph.

When invited, villagers will take furniture with them!

The villagers you invited with your amiibo card will remember wallpapers and furniture from the house they visited. If you have an amiibo card that has visited another player's game, you can collect new items from them. If you use the amiibo phone to read a card that has another player's data, it will be added to your catalog.
This apparent pseudo version of furniture trading using the amiibo cards is definitely intriguing, depending on exactly how it works. Many thanks to mirukushake from The Bell Tree Forums and Reddit for the rough translation.
We'll have more information as it becomes available in English as we lead up to the release of Animal Crossing: Happy Home Designer in Japan, which is only 3 weeks away! The game launches in North America on September 25th, pre-order on Amazon here.
amiibo amiibo Cards Animal Crossing: Happy Home Designer News Translation