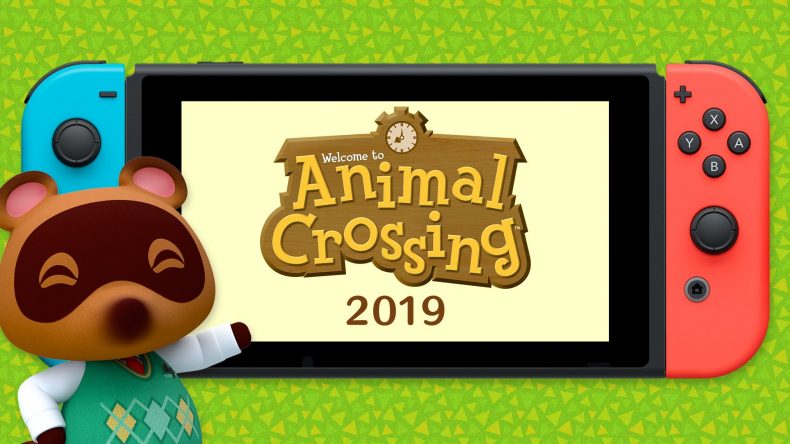 According to the latest quarterly Nintendo earnings release, Animal Crossing for Nintendo Switch remains set for a release sometime in 2019.
These quarterly earnings releases by Nintendo are directed at the company's investors and shareholders giving a glimpse into future plans as they may change, and always include a launch schedule sheet outlining the expected releases for the year. In today's release, Animal Crossing for Nintendo Switch is still scheduled for release in 2019 as previously revealed.
While this is no great surprise, there has been much speculation about the current state of the game and when it will be released due to the complete lack of information since the initial reveal in September 2018. Fans can take some relief from this news that the title still remains on track for release sometime later in 2019.
In addition to remaining on the launch schedule sheet seen above, Animal Crossing for Switch was briefly mentioned in the following statement about future Nintendo Switch growth in 2019:
Nintendo Switch has continued to spread quickly around the world since launch, providing a foundation for further business growth. In order to maintain this momentum, we will release Nintendo Labo Toy-Con 04: VR Kit in April, Super Mario Maker 2 in June, and Fire Emblem: Three Houses in July, all worldwide. In addition, Pokémon Sword and Pokémon Shield, Animal Crossing (temp.) and The Legend of Zelda: Link's Awakening are slated for release in 2019.
We're hoping to finally hear more about Animal Crossing Switch soon with E3 2019 quickly approaching in early June, or in a Nintendo Direct prior to then. As always, stay tuned to Animal Crossing World for more information on the game as soon as we get it!