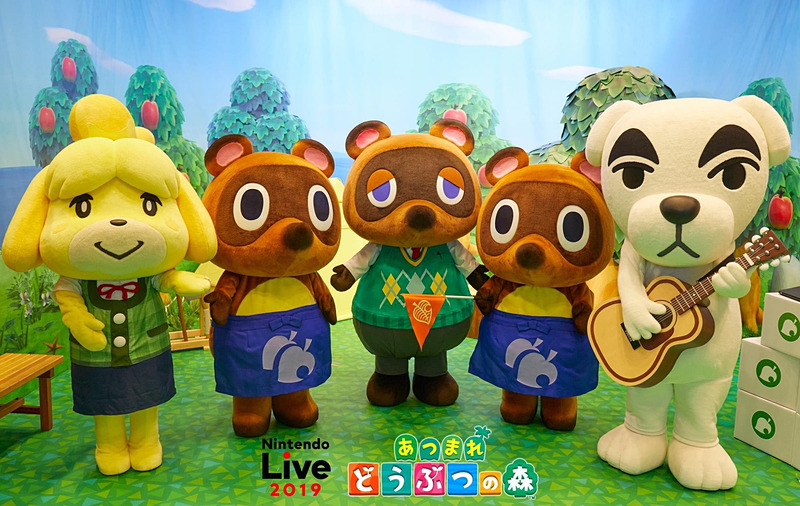 The Nintendo Live 2019 event is taking place in Japan this weekend featuring tournaments and gameplay demos for a variety of Nintendo games, and there's even an Animal Crossing: New Horizons booth too!
The booth for Animal Crossing: New Horizons has been cleverly designed to resemble a briefing center for purchasing the deserted island getaway package. When you arrive, you're taken on a tour of the booth showcasing new features of the game, like the NookPhone and crafting system.
During the tour, a video message from Tom Nook resembling the introduction first seen at E3 is also played for the tour group.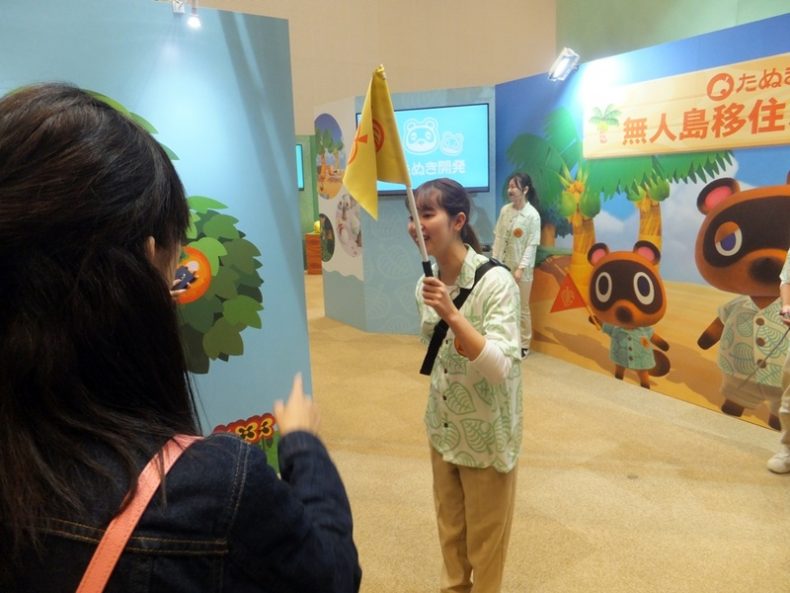 Throughout the booth, visitors can find real-world models to look at of the many tools and other items in New Horizons. In particular, there's props of the shovel, axe, fishing rod, and net tools!
At the conclusion of the tour, you can have your picture taken with a variety of famous Animal Crossing characters like Tom Nook, Isabelle, the Nooklings, and K.K. Slider! It's pretty cute, yet also slightly terrifying at the same time, to see these characters brought to life in real-world costumes.
I've seen Isabelle before at the previous Nintendo Live event, and K.K. Slider was seen during the Animal Crossing Direct for announcing the New Leaf Welcome Amiibo update a few years back, but this is the first time for the Tom Nook and the Nooklings I think.
What's especially neat about the photo opportunity is the lovely setting Nintendo has created for the background, including a yellow tent, a large tree, and a wood stump resembling the in-game visuals!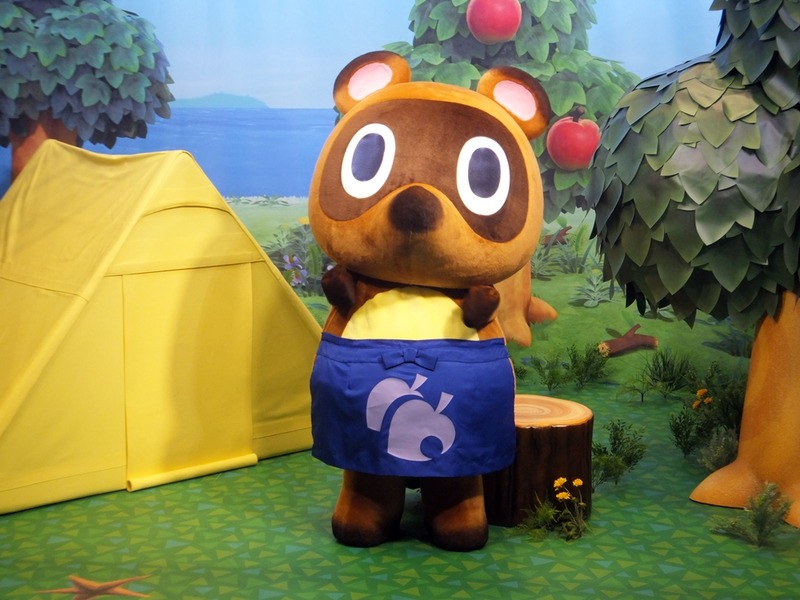 Finally, after your photo is taken, you can enter a lottery for a chance to win some exclusive New Horizons swag! In a nice throwback, the lottery seems to resemble the raffle day seen in the original Animal Crossing.
Prizes in the lottery include a business card for Nook Inc, an Animal Crossing pocket tissue, and an adorable Animal Crossing shopping bag!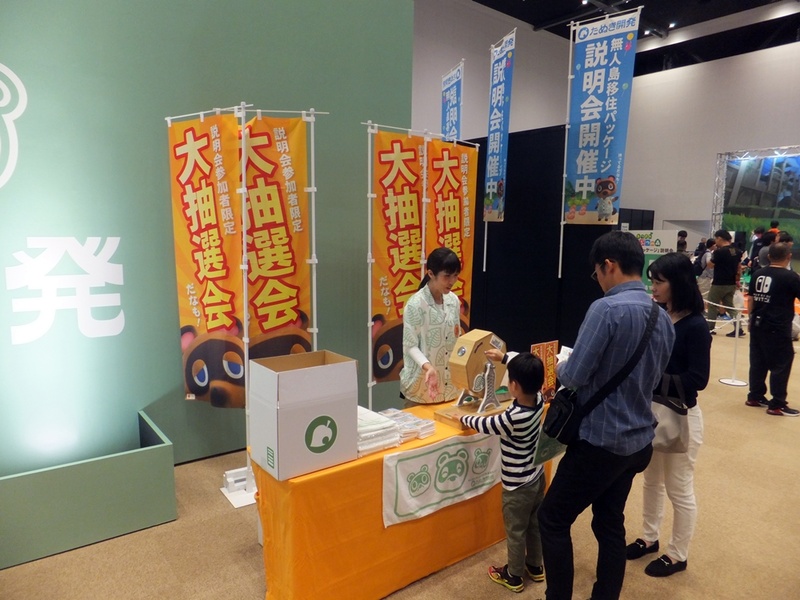 Unfortunately, there was no playable demo of the game available to play for visitors and we haven't yet seen any new information or footage to analyze. Nonetheless, it's nice to see Animal Crossing getting this much effort for a booth! We never would have seen this for past games in the series.
There are reports indicating the New Horizons booth has reached a peak wait time to enter of up to 100 minutes, so excitement for the game clearly remains very high in Japan.
Special thanks to GAME Watch for the photos and most information here. They have even more photos at the link that we didn't include in this article if you're interested!