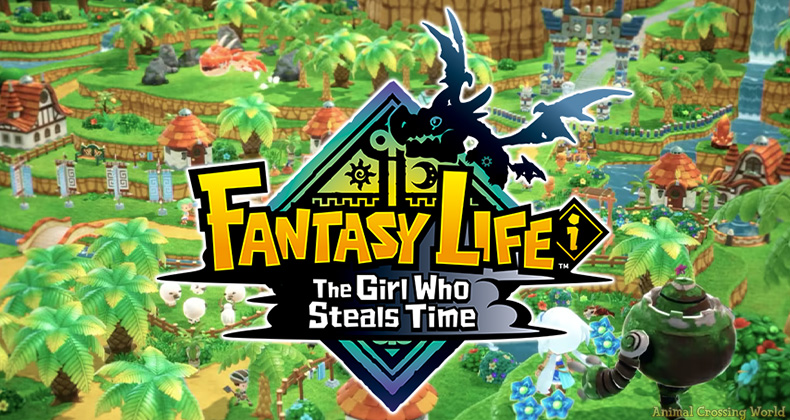 Fantasy Life is making a surprise comeback with the unexpected reveal of a brand new sequel to the beloved social RPG heading to Nintendo Switch!
Announced in the February 2023 Nintendo Direct, FANTASY LIFE i: The Girl Who Steals Time marks a return of the Fantasy Life series over a decade after the original released in Japan and will release sometime during 2023.
Details are pretty light so far on exactly what this new game will entail, but we know it will be developed once again by LEVEL-5 and is officially described as a 'social slow-life RPG', which seems fairly accurate to the original's gameplay.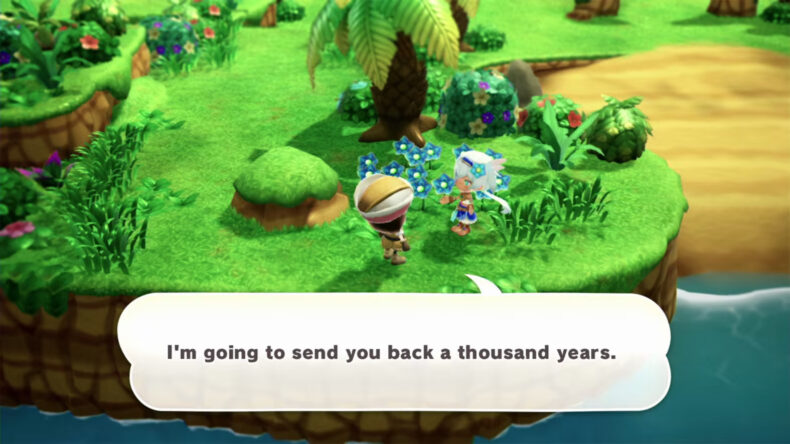 What's New In Fantasy Life i for Nintendo Switch
The most impactful new feature in FANTASY LIFE i: The Girl Who Steals Time highlighted from the Nintendo Direct trailer is what looks to be greatly enhanced customization and design features.
Specifically, the ability to fully terraform the island or town area's terrain with multiple levels — just like in Animal Crossing: New Horizons of course — is clearly on display. Additionally, we see a variety of outdoor decorations in the town such as flower planters, lampposts, a swing set, and more.
It could be disappointing if Fantasy Life went too far in the direction of simply becoming a designer game, but thankfully the remainder of the trailer shows off everything else you'd expect from a Fantasy Life sequel including combat, exploration, tree chopping, cooking, and more.
Putting the pieces together, it seems to me that FANTASY LIFE i: The Girl Who Steals Time is going to attempt to mesh together two different forms of gameplay: building up, customizing, and decorating the outdoor town area like in Animal Crossing: New Horizons, while setting off and exploring the rest of the world in an RPG sense like the original game. Honestly, that could make for quite a compelling experience if they can pull it off!
Just like the original Fantasy Life, this year's new game is confirmed to feature many different classes to enjoy the island with including Woodcutter, Angler, Cook, Blacksmith, Paladin, and Magician  — all 'lives' seen in the first game.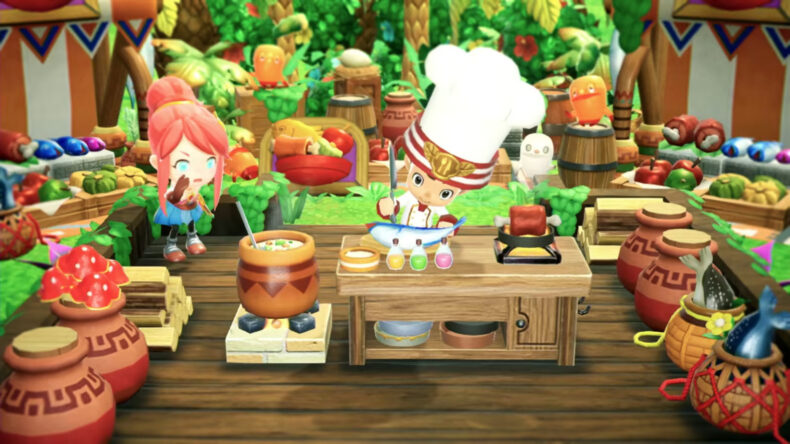 And obviously, based on the game's title, some sort of time travel feature will be at play in FANTASY LIFE i: The Girl Who Steals Time, but it's not super clear whether this will be a core gameplay mechanic or simply the basis for the game's story this time around.
Finally, the graphical style looks to have changed quite a bit from the original Fantasy Life on Nintendo 3DS, which might be kind of a bummer for some fans. That being said, it's been almost ten years and a whole console generation later, so understandably some modernization was in order!
What Was Fantasy Life on 3DS?
For those who need a refresher or are new to the series, the first Fantasy Life offered a fun cutesy RPG adventure in a large world with a variety of differently themed environments and quests. A wide selection of twelve different classes could be played, but these classes were designed to be easily switched between with the goal of a single character unlocking and leveling up all 12 classes.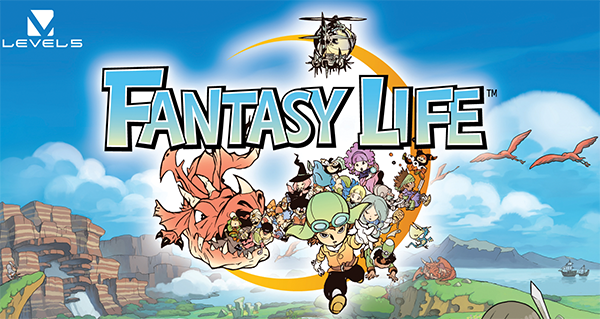 Fantasy Life featured the standard combat style classes you'd expect in an RPG such as Hunter, Paladin, and Mercenary, but leaned heavily into non-combat gameplay to enjoy as well like Woodcutter, Miner, Angler, Cook, and more.
And luring in Animal Crossing fans, the game offered furniture to craft as part of the Carpenter class and multiple homes for you to decorate across the world.
It's hard to explain, but the combination of a great art style, fun world to explore, variety of classes to play, and a great co-op multiplayer option made for a surprisingly captivating and popular game on Nintendo 3DS.
If you haven't played the first game and think it might be up your alley, I highly recommend picking up a copy. Unfortunately, physical copies are quite expensive now and note that the digital version on Nintendo eShop will no longer be available for purchase very soon as of late next month, so act fast!
---
Given the affinity that many Animal Crossing fans had for Fantasy Life on 3DS back in the day, we'll likely continue some coverage of Fantasy Life i: The Girl Who Steals Time going forward on Animal Crossing World. Please do let us know in the comments below if you're excited for the game and would like to see that!