This time we're getting a picture of Kent who is Lyle's assistant. Apparently he takes you up to the Model Homes area. I might have it slightly wrong though so let me know if you happen to have any more information.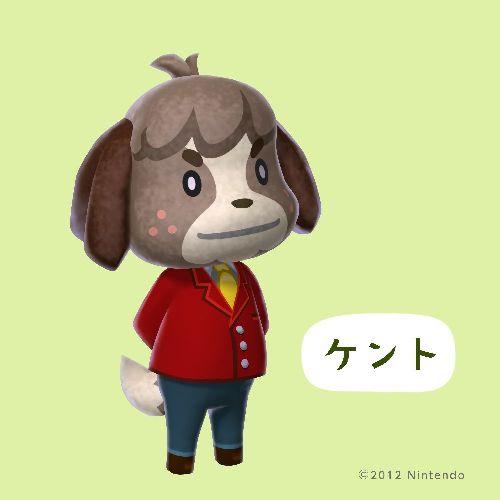 Translation:
Today is a weekend, do you have anything planned? I have dinner with Kent's twin brother working in the exhibition hall housing. Model houses are gathered by passing in communication you can visit so I look forward to passing with someone too.
Extra special thanks to Prof Gallows for the proper translation.
Editor's Note: The official Animal Crossing 3DS Twitter account (@doubutsuno_mori) is tweeting new information and screenshots daily! We'll be posting any new screenshots that come from these onto the Blog.