Expanding your house is essential in any Animal Crossing game and New Leaf is no exception. The process has changed a bit in this version so we're going to go over the basics today. Keep reading to learn about the possible expansions:
The best new addition to the House Expansion process in Animal Crossing: New Leaf compared to past games is probably that it's no longer entirely linear. What this means is, at a certain point you can actually choose what you want to build next in your house. You aren't entirely forced into building in the order the game demands you do.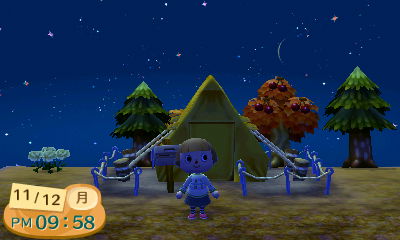 Your house in New Leaf is by far the largest house you've ever been able to build in any Animal Crossing game so far. It uses the Wild World style of house with extra room expansions off to the left, top, and right sides but it also contains a basement which was cut from Wild World. Not to mention the side rooms are larger than they ever were in Wild World.
So anyway, here are the specifics of the expansions. It's kind of hard to format so bare with me here:
Starting Tent
10,000 Bells
Starting Tent to 4×4 House (Main Floor)
39,000 Bells
Expand 4×4 House to 6×6 House (Main Floor)
98,800 Bells
Expand 6×6 House to 8×8 House (Main Floor)
198,000 Bells
Add 4×4 Second Floor
298,000 Bells
— NON LINEAR EXPANSIONS START HERE —
— YOU CAN PICK THE ORDER YOU WANT —
— SECOND FLOOR —
Expand 4×4 Second Floor to 6×6
498,000 Bells

Expand 6×6 Second Floor to 8×8
598,000 Bells
— ADDITIONAL ROOMS —
Add 4×4 Additional Room (Left, Top, Right)
348,000 Bells each
Expand 4×4 Additional Room to 6×6 (Left, Top, Right)
498,000 Bells each
Expand 6×6 Additional Room to 8×8 (Left, Top, Right)
598,000 Bells each
— BASEMENT —
Add 4×4 Basement (Underground)
428,000 Bells
Expand 4×4 Basement to 6×6 (Underground)
498,000 Bells
Expand 6×6 Basement to 8×8 (Underground)
598,000 Bells
Of course, such expansion doesn't come cheap. If you want to fully upgrade your house to the full potential, it's going to cost you 7,595,800 Bells total. No, that isn't a typo. It's really that expensive, but just think about all of the space you will have!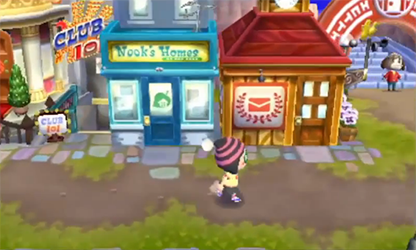 That just about wraps it up! I gotta say, I'm very excited about the possibilities of choosing what you build first. So I'll ask you guys, which expansions are you going to prioritize? Additional rooms, second floor expansion, or the basement?