We're in the home stretch before Animal Crossing: New Leaf releases worldwide as early copies of the game were released to various press, reviewers, and bloggers today.
Some might think that May 1st is too early to be releasing early copies but remember that Animal Crossing is a game that needs a long period of time to truly enjoy. The last thing Nintendo would want is poor review scores due to a lack of time with the game.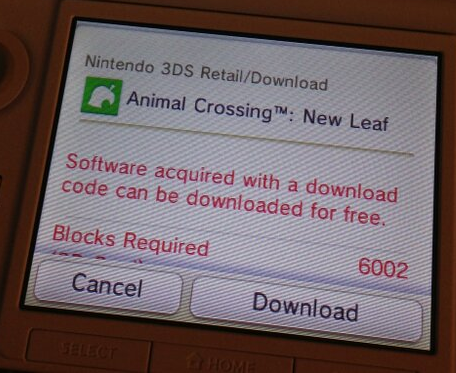 Unfortunately, we were not fortunate enough to receive a copy. We will be posting any relevant news to the English version on the blog here though, such as newly revealed character and building names.
For now though, you can see that the English version is 6002 blocks for a download from the Nintendo eShop. Stay tuned for more.