A new Animal Crossing game titled Animal Crossing: Happy Home Designer is coming to the Nintendo 3DS later this year as announced on the April Nintendo Direct broadcast today. This new spin off game also marks the introduction of amiibo cards, starting with a collection of Animal Crossing animals.
In Happy Home Designer, the gameplay is all focused on the interior decorating aspect of Animal Crossing without the other chores of the game. Characters will ask you to design a room based on their request and desires and it's your job to fulfill them. It's worth noting that this version of the game has a more Sims-like method of arranging furniture, you don't need to push and shove the pieces around like in the main games.
With the newly introduced amiibo cards, you can scan a character's card to design a room specifically for that character as well as scan additional amiibo cards to invite more animals over to your home. There's no specific information yet on whether we will see every animal available as a card, or how the cards will be sold. Or even the game itself.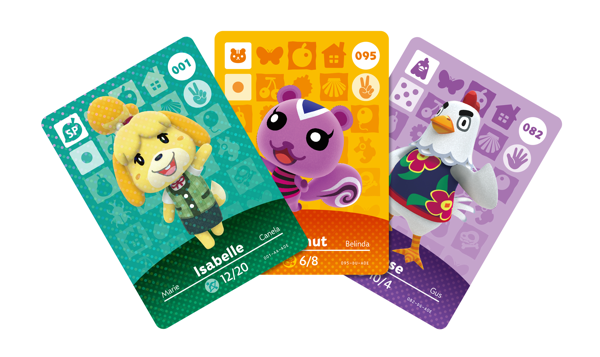 We'll continue to cover this game extensively through the release this fall in North America and Europe, including some detailed posts analyzing the released screenshots and trailer. To start off, we've put up a new page dedicated to listing all of the amiibo cards as they are announced. Stay tuned to the blog for more!