A beautiful and playful new Yoshi platformer is finally launching today in Europe with the release of Yoshi's Woolly World for the Wii U! Just like nearly every other Nintendo game released lately, the game supports amiibo, including the Animal Crossing Villager.
For anyone lucky enough to have obtained an Animal Crossing Villager amiibo figure from the Super Smash Bros. series, there's a little villager cameo in Yoshi's Woolly World for you: Tapping the Villager amiibo on the Wii U Gamepad unlocks a cute Yarn Villager Yoshi costume featuring the iconic Number One tee! There's a variety of costumes for nearly every single other amiibo currently in existence too, with the exception of Pokemon.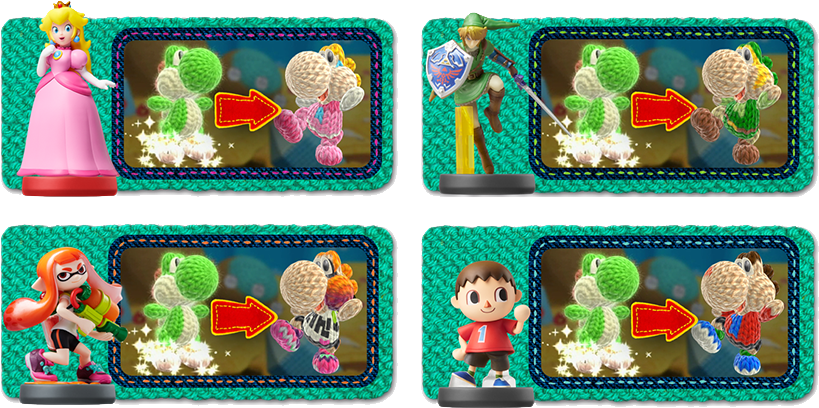 Unfortunately, folks from North America are going to have to wait quite a while longer for Yoshi's Woolly World to hit their store shelves in October later this year. You can pre-order Yoshi's Woolly World from Amazon here.