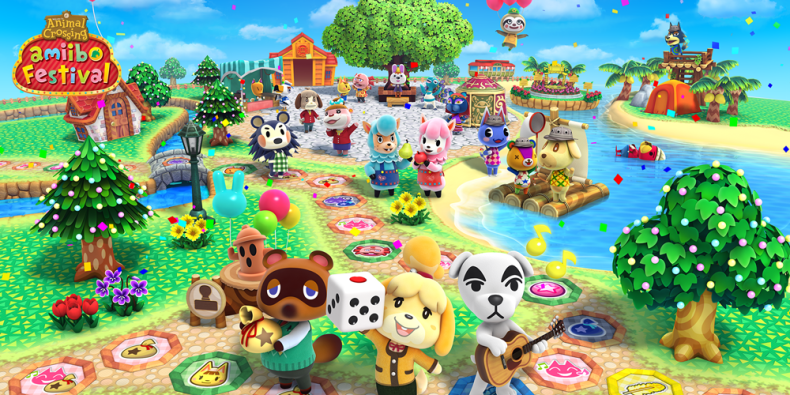 Thanks to the Australian Classification Board, we now know that they upcoming Animal Crossing: amiibo Festival is at least in part developed by ND Cube.
Previously, ND Cube has been the Nintendo studio which works on games like Mario Party and Wii Party, with their most recent titles being Mario Party 10 on the Wii U and Mario Party: Island Tour on Nintendo 3DS.
One interesting thing to come out of this information is putting a bit of a end to the idea in the fanbase that the Animal Crossing developers are all wasting their time on this game, instead of developing a proper new Animal Crossing game.
While I'm sure that they have a small team working with ND Cube in collaboration on the game, this means there is likely not any kind of full team working on Animal Crossing: amiibo Festival at Nintendo EAD.
On the other hand, critics panning the game for appearing to be simply an Animal Crossing skinned Mario Party game have a little more fodder for their opinions today with this news. ND Cube has previous experience with amiibo as well, with amiibo functionality heavily featured in Mario Party 10.
Finally, if previous rumours pan out, this might just be ND Cube's first online game. Mario Party fans have been asking for online play for years, and now they may finally deliver with Animal Crossing: amiibo Festival.