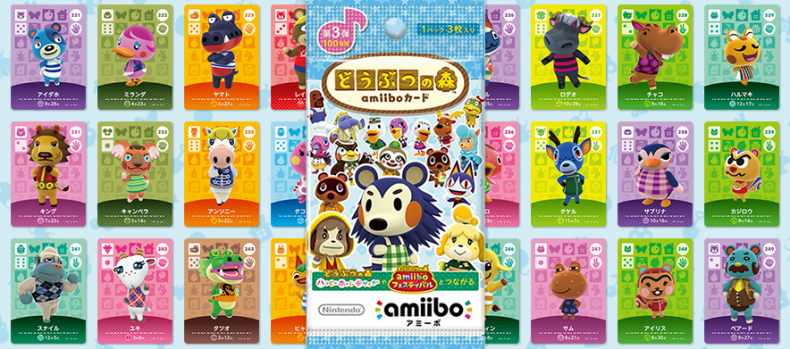 With the third series of Animal Crossing amiibo cards launching in Japan very soon, Nintendo has revealed the remainder of the villagers from the series on the official Japanese website.
New fan favorite villagers coming to Animal Crossing amiibo cards Series 3 include Tabby, Mitzi, Marina, Tangy, Wolfgang, Marshal, Skye, Hamlet, Merengue, Maple, Francine, and Chrissy.
For a complete sort-able and searchable listing of every Series 3 villager in English, check out our list here. Or to see the Japanese photos for each card, check out the official Japanese website here.
The third series is set to launch in Japan next week on January 14th, 2016 with pre-orders open at Amazon Japan and Play-Asia. An overseas release is expected sometime in the spring with the second series of cards releasing later this month in North America on January 22nd, 2016.
Official design inspiration samples that we previously reported on for Series 1 and 2 have been added for Series 3 now as well. Clicking any card on the official Japanese website will open a pop-up window showing a screenshot of a home designed for that character by Nintendo.
Who are you most looking forward to picking up in Series 3? Let us know in the comments below!
amiibo amiibo Cards Animal Crossing: Happy Home Designer Japan News