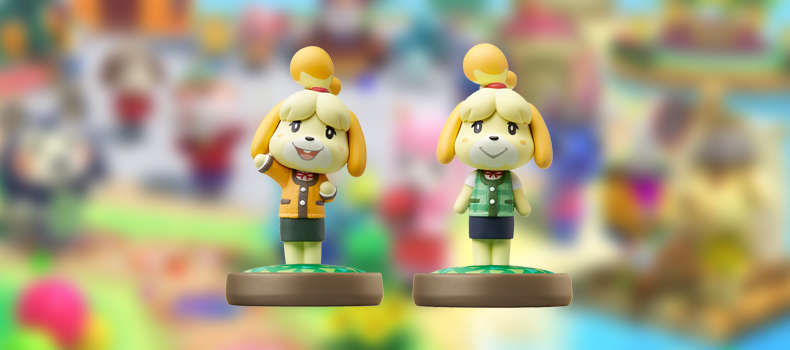 Nintendo has announced release details in the latest Nintendo Direct for the new Summer Outfit Isabelle amiibo figure in North America, plus the stand alone release of Winter Outfit Isabelle.
The new Summer Outfit Isabelle figure is similar to the previous figure but removes her winter coat in exchange for more seasonal fitting clothes and launches on June 10th in North America. On the same day, the Winter Outfit Isabelle figure will be released individually too allowing those who passed on Animal Crossing: amiibo Festival to pick up the figure without needing to purchase the bundle.
The other figure in the amiibo Festival bundle, Digby, was previously announced to be released individually on March 18th with other new figures Timmy & Tommy, Kapp'n and Rover. The third series of amiibo cards releases on the same day as well. Pre-orders are open for both figures and cards at Amazon.com and Amazon.co.uk here.
As for Europe, the Summer Outfit amiibo figure has previously been confirmed to launch alongside the next wave of Animal Crossing amiibo mentioned above on March 18th. No word on a stand alone release of the original Winter Outfit Isabelle figure in the region.
amiibo Animal Crossing: Amiibo Festival News Nintendo Direct Release Date