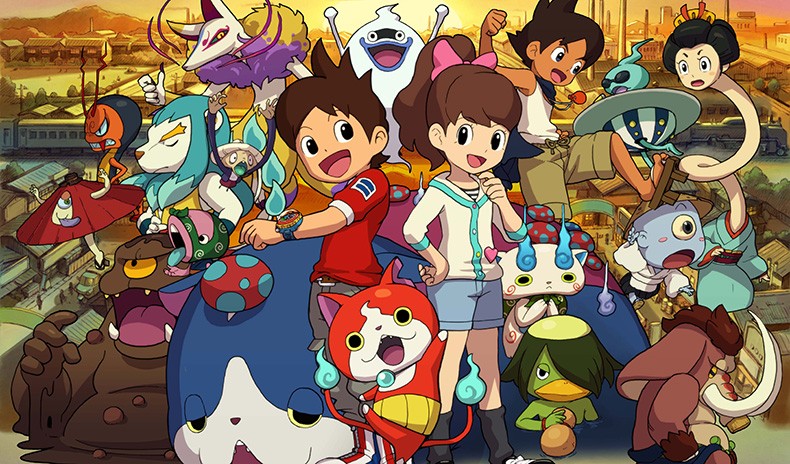 The Yo-Kai Watch series is continuing overseas with Nintendo announcing the release of Yo-Kai Watch 2 in North America this fall, alongside a new season of the Yo-Kai Watch TV series on Disney XD.
New features in Yo-Kai Watch 2 include online battles and trading which were limited to local play in the original, over 100 new Yo-Kai creatures to encounter, and an expanded world accompanied by a new lengthy story with time travel!
Much like many Pokémon games, the Yo-Kai Watch sequel will release in the form of two different versions featuring unique Yo-Kai creatures in each. Both YO-KAI WATCH 2: Bony Spirits and YO-KAI WATCH 2: Fleshy Souls are set to release in North America this fall on September 30th. A release date for Europe has not been announced at this time where the original title just launched last month.
If you haven't given the series a real look before, we reviewed the first Yo-Kai Watch game last fall when the series made its introduction overseas and ended up liking it quite a lot! Read our full Yo-Kai Watch review here, and stay tuned for coverage of the sequel this fall.