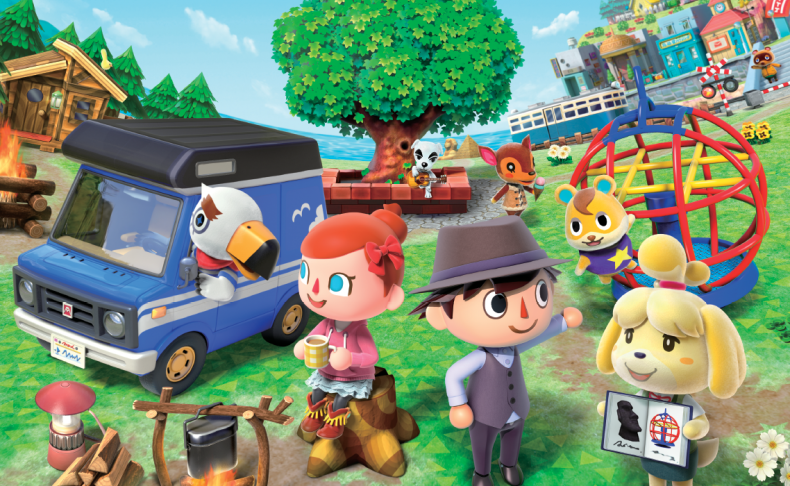 Yesterday, we wrote about the new villagers with Animal Crossing amiibo cards coming to Animal Crossing: New Leaf later this year in the upcoming update. After some research, we've got more information on these villagers coming to New Leaf soon.
While Nintendo is accurate in saying these villagers are never before seen in Animal Crossing: New Leaf, they aren't exactly entirely new either. So far, all of the new villagers revealed in the Nintendo Direct are actually from previous Animal Crossing titles, but they haven't been seen in over a decade.
Those villagers revealed so far are Vivian, Hopkins, Boyd, Ike, and Ellie. The first four villagers in that list originate from the Japanese-exclusive Animal Forest e+ (or Doubutsu no Mori e+) and are exclusively seen in that version, while Ellie was introduced in the very first game and is available in the overseas version of Animal Crossing.
Of course, these villagers will still be completely original for the vast majority of players, but it's worth a mention that they aren't entirely new for everyone. It will certainly be nice to see some of these villagers re-imagined with updated graphics and art years later for a much wider audience.
We're expecting an entire wave of fifty new villager cards to be released, so it'll be interesting to see which other villagers return to the series with the update. Given the fact that there are over one hundred more previous villagers missing from Animal Crossing: New Leaf that can return, the developers have plenty to choose from.
UPDATE 11/12: Animal Crossing Welcome amiibo cards are now available for purchase in Europe at the Official Nintendo Store, GAME, and Amazon UK. Pre-orders in the United States are open at Best Buy here, and in Canada at Amazon Canada here.
amiibo amiibo Cards Animal Crossing: New Leaf Welcome amiibo News