One highlight of the Animal Crossing: Welcome amiibo update are the "new" returning villagers coming to the game through the new campground RV trailers and amiibo cards.
These villagers aren't entirely new for everyone as they come from previous games in the series, but some were never even released in an English version of Animal Crossing making them fresh for the vast majority of players.
Now we have a complete list of these fifty villagers who are included the update and have an accompanying Welcome amiibo card releasing soon. Check out if your favourite villager made the cut below: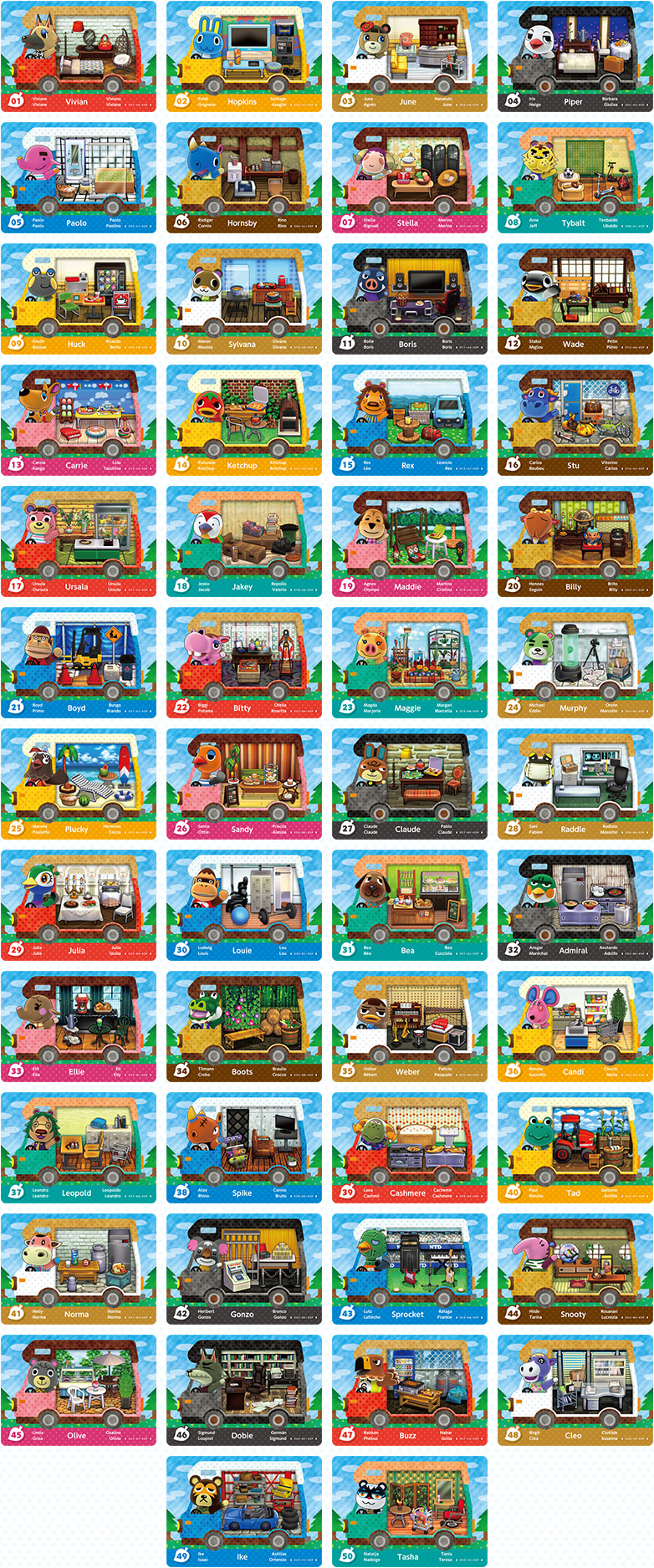 Animal Crossing Welcome amiibo cards release November 3rd in Japan, November 11th in Europe, and on December 2nd in North America. They'll sell in packs of six in North America and packs of three elsewhere.
UPDATE 12/09: Animal Crossing Welcome amiibo cards are now available for purchase in the United States at Amazon, in the UK at the Official Nintendo Store, and in Canada at Walmart.
amiibo amiibo Cards Animal Crossing: New Leaf Welcome amiibo News