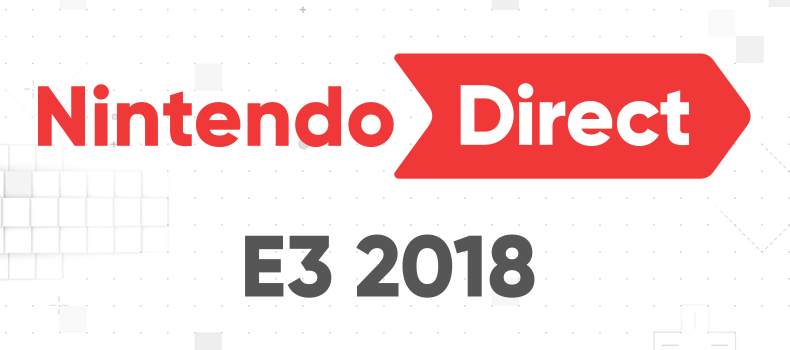 It's that magical time of the year! Nintendo's biggest annual presentation is nearly here with Nintendo Direct: E3 2018 just around the corner this week featuring news on plenty of Nintendo Switch games.
During this year's presentation, we expect to hear about some of the previously announced upcoming Nintendo Switch titles that haven't yet been released and have little information revealed yet. Those games include the untitled Fire Emblem and Yoshi titles announced last year, the next Super Smash Bros. announced in March, and the mysterious long-awaited Metroid Prime 4.
You can always expect a few more surprises along the way from Nintendo too — we wouldn't be surprised at all to see a new Super Mario Maker for Nintendo Switch or the Pikmin 4 first teased by Miyamoto three full years ago.
Okay Nintendo: Don't let me down. #E3 #AnimalCrossing pic.twitter.com/4MqIW3dBgl

— Kitty Keel (@SunnyKeel) June 10, 2018
But of course, it wouldn't be a Nintendo E3 event without some healthy speculation about the possibility of a new mainline Animal Crossing game finally being revealed. Believe it or not, more than five years have passed since Animal Crossing: New Leaf was released on Nintendo 3DS, so we're long overdue.
It's worth caution that Nintendo's official word on this event is that the presentation will specifically feature games releasing in 2018, dashing hopes for future titles farther out on the timeline, but we note that Nintendo has made a habit of saying this in past years and breaking it brazenly.
Other Nintendo events during E3 2018 include the Super Smash Bros. Invitational where fans will get a detailed look at the new game in a tournament setting, plus the Splatoon 2 World Championship where we are sure to see more of the upcoming single-player Octoling expansion.
Will this be the magical year where such a full-fledged Animal Crossing game finally takes shape? Nobody knows, but don't miss the event on Tuesday if you want to find out! Catch the presentation live at E3.Nintendo.com on Tuesday, June 12th at 9AM Pacific / Noon Eastern. As always, we'll be right here with any Animal Crossing news that comes out of the event, no matter how significant or minor.