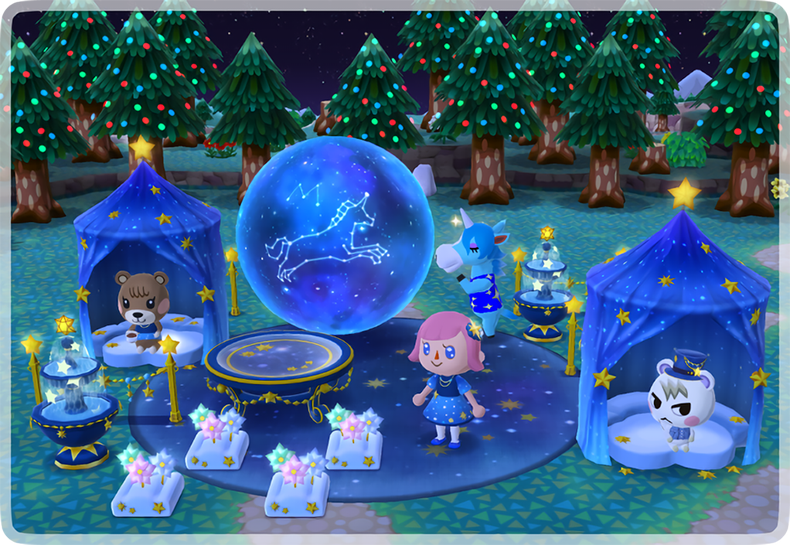 Following server maintenance, Animal Crossing: Pocket Camp has been updated to version 1.7.0 improving the Timed Goals system with better rewards, a stunning new fortune cookie, and speedier gardening.
The main highlight of this update is a major refresh to the Timed Goals system bringing multiple sets of goals every day with new and better rewards! Exact rewards and goals may vary each day, but one of the best changes is the inclusion of silver villager treats as part of the possible prizes for completing goals.
The interface of Timed Goals has received a nice face lift too with some fun animations showing your progress throughout the goals, including a pop-up next to the goals icon. Events should also get their own better organised sections in the future within this interface.
Alongside today's update is the release of a pretty amazing looking new Fortune Cookie with items themed to a blue starry night with Julian including a fountain, canopy, rug, table, and beautiful clothing! Julian's Stardust Cookie is available starting today for 50 Leaf Tickets and can be purchased through September 30th.
Here's a complete list below of furniture and clothing that can be found in this new cookie:
giant planetarium
stardust fountain
stardust canopy sofa
stardust rug
stardust fence
stardust planter
stardust table
stardust dress
stardust hairpin
stardust top hat
As with all major update releases after maintenance, 20 free Leaf Tickets are heading your way on your next login during the next month. A few other minor changes have been made in this update including…
The speed of gardening actions and their associated animations with cutscenes have been improved, making gardening events more enjoyable.
A timer is now displayed during gardening events informing you of how much time remains to trade flowers in.
You can now purchase more inventory expansion slots with Leaf Tickets, going up to a total of 500 slots.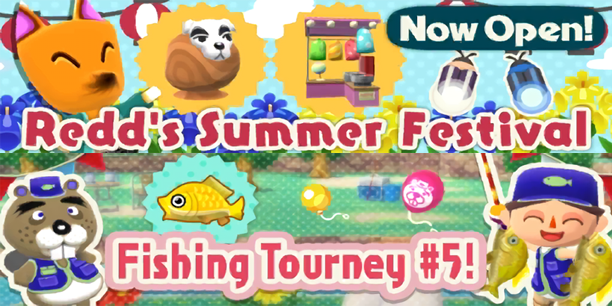 Wrapping everything up, the version update brings new upcoming content hidden in game files pointing to fresh events in the near future. Redd's Summer Festival, which is the next gardening event featuring summer themed items, will begin later this week and Fishing Tourney #5 is on the way shortly after! Check out their previews above.
Animal Crossing: Pocket Camp version 1.7.0 is available to download now in both the Apple App Store and Google Play Store right now.