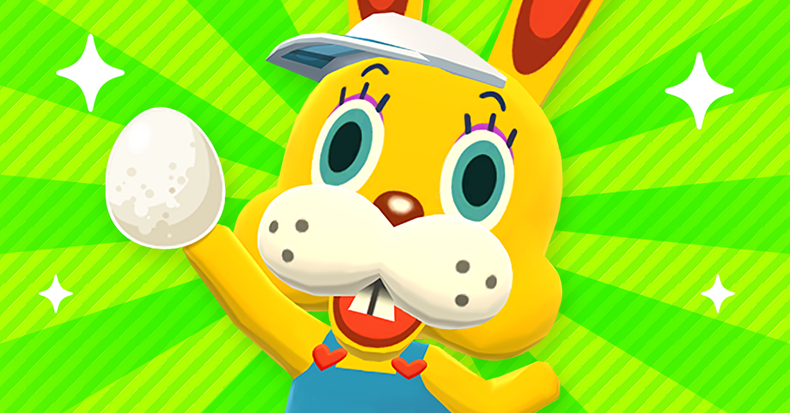 A new item scavenger event begins in Animal Crossing: Pocket Camp today with Zipper T. Bunny's Bunny Day Egg Hunt!
Like other similar gyroidite scavenger events in the past, you'll need to search across the various map locations in Pocket Camp looking for cute little Bunny-Day Eggs on the ground or in the trees. Pick them up when you spot one to start crafting a set of painted eggs, Zipper clothing, and a giant Zipper plushie!
You'll also get Sakurapops for the ongoing Cherry Blossom April Seasonal Event by picking up bunny-day eggs to complete goals.
Here's all of the items available to craft in the Bunny Day Egg Hunt using either Bunny-Day Eggs or Leaf Tickets:
giant Zipper plushie
lime-painted egg
apricot-painted egg
lemon-painted egg
saffron-painted egg
aqua-painted egg
indigo-painted egg
Zipper mask
Zipper costume
For everything you need to know about the Bunny Day Egg Hunt, check out our complete guide to the event here. The event starts today and is set to end on April 23rd at 11PM Pacific Time — get CRACKING!