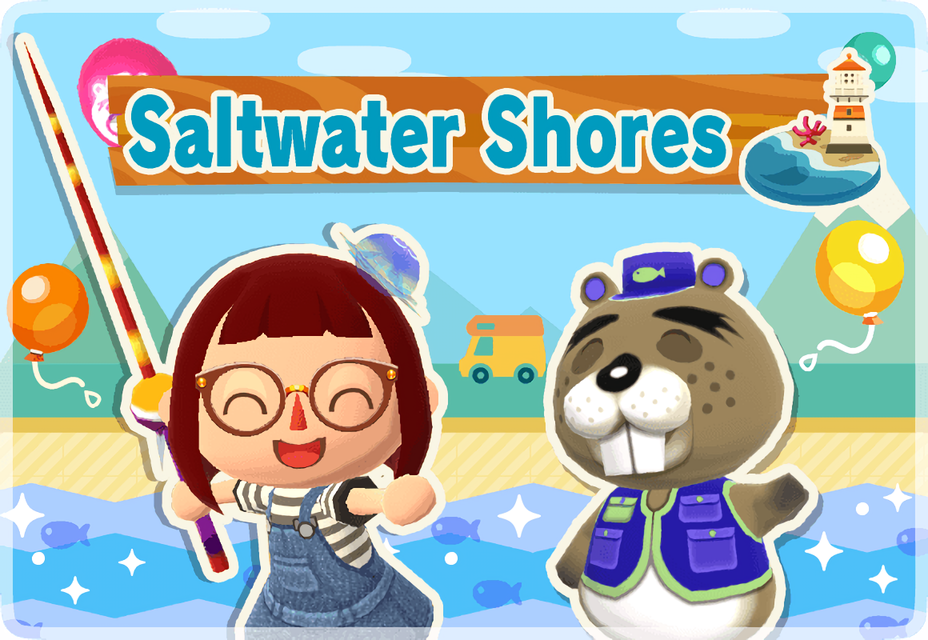 It's time to collect a variety of colorful jellyfish tanks in Animal Crossing: Pocket Camp with the Aquarium Fishing Tourney event!
This week's fishing tournament event takes place at the Saltwater Shores ocean beach with three special jellyfish themed tourney fish waiting to be caught in colorful varieties.
Throughout the event, login to Pocket Camp every day and use your fishing rod to catch a nice haul of tourney fish in the ocean. And with the Sea Bass being the largest fish, this is one time you'll really want one!
After you've caught a round of tourney fish, return your fresh catches to Chip to enjoy jellyfish themed rewards like colorful tanks and hairpins for reaching milestone goals during the event.
Here's all of the event prizes you can grab during Aquarium Fishing Tourney:
Giant Jellyfish Tank
Blue Jellyfish Tank
Yellow Jellyfish Tank
Pink Jellyfish Tank
Green Jellyfish Tank
White Jellyfish Tank
Jellyfish Hairpin
You can earn Pearlplumes for this month's Feather Fantasia Seasonal Event too. And as always, there are some free Leaf Tickets and treasure maps to be earned inside the Chip Challenges.
For a closer look at the event, check out our complete Aquarium Fishing Tourney Event guide for Animal Crossing: Pocket Camp with everything you need to know! Hurry, as the tournament ends on Sunday, June 23rd at 11PM Pacific Time.