The third and final part of Animal Crossing: Pocket Camp's Sanrio Character Collection event has begun with more fortune cookies and a crafting collection!
In today's final update to the event, two more new Sanrio fortune cookies with items for Little Twin Stars and Kerokerokeroppi have been released. The Little Twin Stars themed cookie is incredibly pink and full of stars and moons, while the Kerokerokeroppi cookie resembles a Japanese garden in many ways!
Here's the complete furniture item lists for each cookie, and a photo of the entire set together:
Kik and Lala Fortune Cookie
Kiki and Lala couch (5-Star)
Kiki and Lala bed (4-Star)
Kiki and Lala sofa (4-Star)
Cloud machine (4-Star)
Kiki and Lala table
Kiki and Lala pin
Kiki and Lala dress
Kiki and Lala clock
Kerokerokeroppi Fortune Cookie
Kerokerokeroppi couch (5-Star)
Kerokerokeroppi bridge (4-Star)
Kerokerokeroppi bench (4-Star)
Kerokerokeroppi pins (4-Star)
Kerokerokeroppi tray
Kerokerokeroppi doll
Kerokerokeroppi lantern
Kerokerokeroppi shirt
There's more than just fortune cookies too! Another set of items based on  both Sanrio characteres can be crafted in the latest Sanrio Characters Crafting Collection with Leaf Tickets:
Kiki and Lala backpack
Keroppi backpack
Kiki and Lala wall
Kiki and Lala floor
Kerokerokeroppi wall
Kerokerokeroppi floor
Once again, another new set of Event Goals are available to give you one of each fortune cookie for free, and scavenger maps to unlock both Etoile and Toby as villagers!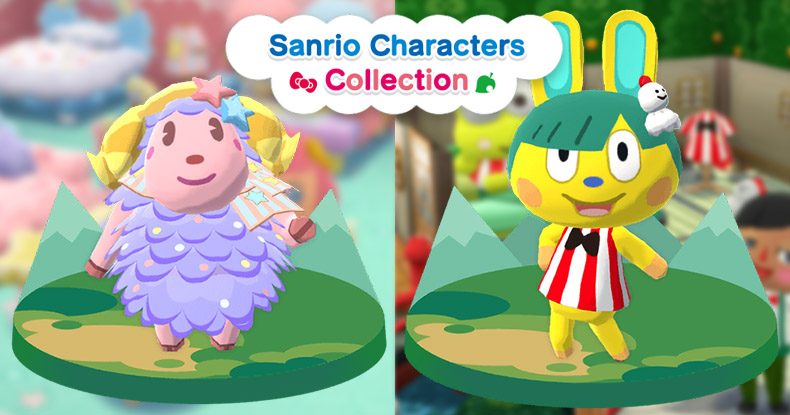 Sadly, this final part marks the end of the Sanrio Character Collection event in Pocket Camp. All six of the Sanrio fortune cookies, crafting collections, and event goals will end after September 1st.
We're looking forward to hopefully seeing these items and villagers make their way to Animal Crossing: New Horizons on Nintendo Switch next year, now that we know the license agreement either hasn't expired or was recently renewed! It'd certainly be strange if Nintendo hadn't considered New Horizons while adding these items to Pocket Camp.