Another day comes and so does another small development in the drip feed of Animal Crossing: New Horizons news!
Today's minor, yet exciting, development is the introduction of a game listing for Animal Crossing: New Horizons on the Nintendo Switch eShop in Europe.
Yes, that's right — New Horizons is technically on the Switch now! On the game page you can find the gameplay trailer from September's Nintendo Direct, a horizontal version of the recent postcard, and a selection of screenshots from E3 2019.
Here's a full quote of the Nintendo eShop listing description, although I'll note that isn't new and was previously released:
If the hustle and bustle of modern life's got you down, Tom Nook has a business venture up his sleeve that he knows you'll adore: his brand-new, ultra-exclusive Nook Inc. Deserted Island Getaway Package!

Customise your character and home, and decorate the landscape (with furniture, if you like!), as you create your very own island paradise.
Experience a robust new crafting system – collect materials to construct everything from furniture to tools!
Enjoy a variety of relaxing activities like gardening, fishing, decorating, interacting with charming NPCs, and more, as classic Animal Crossing experiences come to life in fun new ways within the deserted-island setting.
Up to eight players can reside on an island; four residents of the same island can play together simultaneously on a single system.
Eight players can play together on one player's island via online multiplayer or local wireless.
Perhaps most exciting is that you can now easily view the screenshots in full screen from the eShop on your console… almost as if you were playing it yourself! Almost.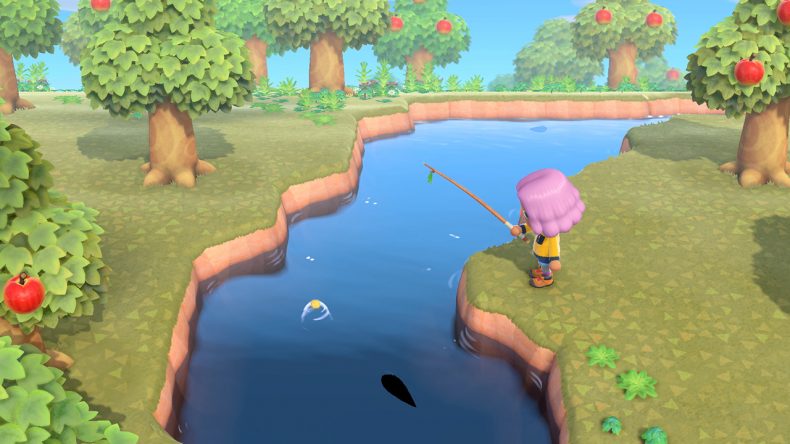 Digital pre-orders for Animal Crossing: New Horizons on the eShop don't seem to be available yet though, but can't be far behind as there are some games launching in February that can be pre-purchased.
Scrolling down to the bottom of the page, the details section is pretty light but it does interestingly say that Save Data Cloud is 'Support status pending'. Presumably this is just a placeholder, but it could be read optimistically that it doesn't outright say 'Not supported' yet.

We'll be keeping a close eye on the North America and Japan eShops for the Animal Crossing: New Horizons game page to appear there too! Let us know in the comments if you happen to spot the page go live anywhere else besides Europe.