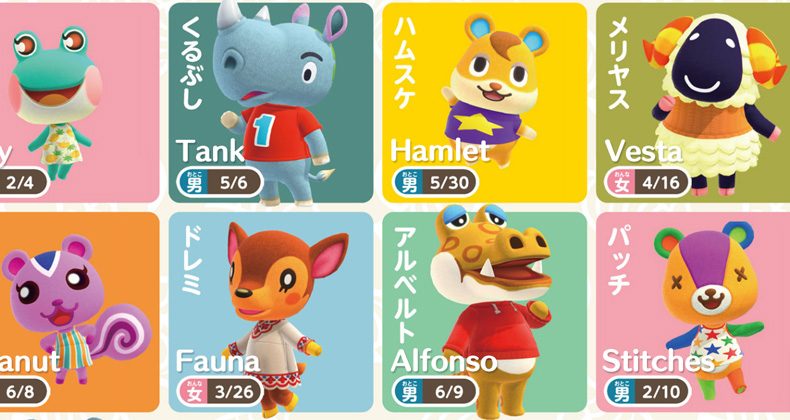 The long awaited Nintendo Dream issue for this month promising an Animal Crossing: New Horizons section has been released, so let's take a look at what's hiding inside!
There are eight pages of Animal Crossing: New Horizons content in total inside this month's Nintendo Dream issue, but unfortunately most of it is months old information from the September Nintendo Direct once again.
Not all hope is lost though as we do have two very exciting pages at the end featuring a whole set of new Animal Crossing: New Horizons village renders, including plenty of villagers wearing clothes with full sleeves — a new feature for New Horizons!
The new villager renders include Molly, Bunnie, Angus, Kitt, Colton, Cesar, Apollo, Chevre, Gladys, Rod, Goldie, Aurora, Rocco, Melba, Bud, Margie, Octavian, Lily, Tank, Hamlet, Vesta, Peanut, Fauna, Alfonso, Stitches, Curt, Truffles, Rowan, Jay, Flip, Antonio, Goose, and Fang!
We've added all the English names onto the magazine ourselves for your convenience — please do not re-post without credit as it was a very painstaking process.
Beyond the new villagers, the magazine also had a small section on the new flower types that can be found in Animal Crossing: New Horizons. Two of these have already been seen before in previous screenshots, but the Chrysanthemums are brand new!
And while the information isn't new at all, the weed fans of the Animal Crossing universe have something special for them too. Behold — the finest high quality New Horizons weed renders in the world!
That just about covers everything notably new in Nintendo Dream this month though. There are some more pages to look over, but they're all recycled information and screenshots.
Regardless, we got our hands on high resolution copies of every page, so you can enjoy them all below and click on them to load the highest quality. Please link back to this article or credit @ACWorldBlog if you re-post them elsewhere — thank you!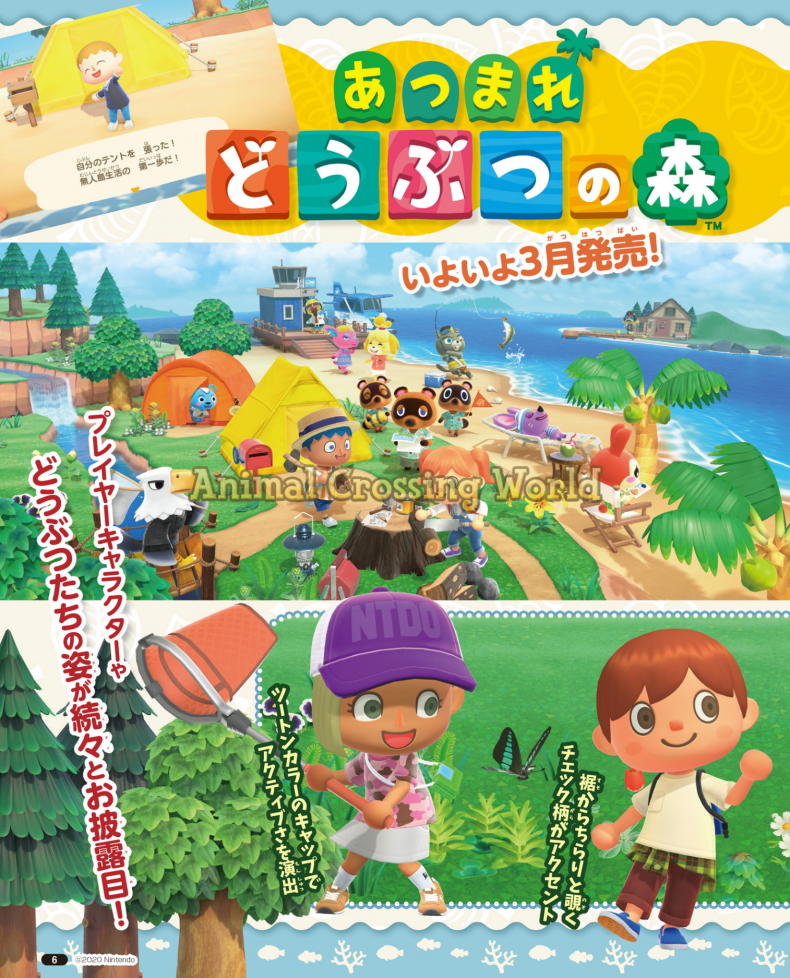 Animal Crossing: New Horizons launches worldwide in less than two months from now on March 20th! Check out our release date countdown here, or pre-order the game here. Stay tuned to Animal Crossing World for more news as we approach the release!