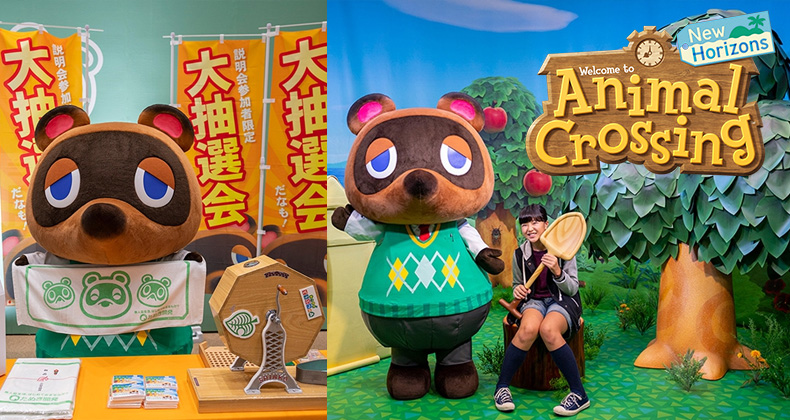 We already posted about a few new screenshot reveals from the Animal Crossing: New Horizons booth at the World Hobby Fair in Japan this weekend, but what about the rest of the event?
Curious about how the entire booth looks and everything the Nook Inc. Briefing Session has to offer? Good news for you — we found an amazing video tour of the entire experience from a Japanese YouTuber!
Give it a watch below to see the booth banners, the guided briefing session tour, the tools and other models on display, the merchandise raffle, and meeting the Animal Crossing characters.
Go give the uploader くりくりもん KuriKuriMon a like and subscribe if you enjoyed it because that was a damn good video and perhaps our best look at the booth yet!
Animal Crossing: New Horizons launches worldwide in less than two months from now on March 20th! Check out our release date countdown here, or pre-order the game here. Stay tuned to Animal Crossing World for more news as we approach the release!