In just a few days, fans can get their hands on the first ever public demo of Animal Crossing: New Horizons and more at the PAX East convention in Boston!
Nintendo announced yesterday morning that Animal Crossing: New Horizons will be the focus of their PAX East showcase from February 27th to March 1st. The Animal Crossing: New Horizons experience at PAX East will be a full-scale immersive move allowing fans to explore recreations of the game's deserted island getaway.
That immersive booth experience will include fun photo opportunities with costumed characters like Isabelle, Tom Nook, and K.K. Slider too! We're wondering if these will be the same costumes and decorations we've seen at events in Japan, but we don't know for sure.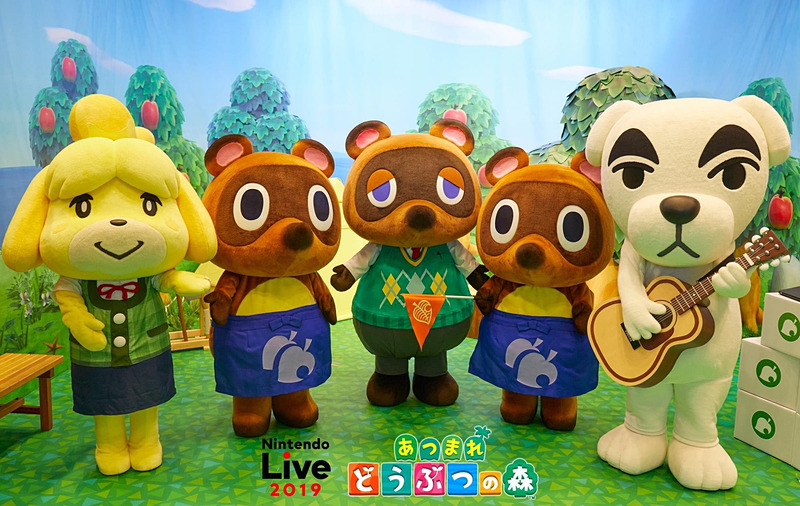 Best of all, the first-ever hands-on demo will be available to play Animal Crossing: New Horizons ahead of the official release on March 20th! There will be a guided showcase tour of the game on the Nintendo stage as well.
Fans who take the time to play that hands-on demo of the game will get to receive an exclusive Tom Nook themed tote bag for Animal Crossing: New Horizons. That will be limited while supplies last though, so be quick if you really want to grab one!
Finally, there will be an on-site shop at PAX East selling Animal Crossing: New Horizons merchandise and a free Isabelle pin will even be offered for My Nintendo account owners who 'check-in' with their unique QR Code. We're super excited to see what merchandise might be sold!
If you are visiting PAX East and want to check out the hands-on demo of Animal Crossing: New Horizons, you can pick up a Warp Pipe Pass starting at 5PM Eastern on February 25th to shorten your wait in line.
We'd super appreciate it if you're able to send us any screenshots or videos you can capture from the event and demo too if you attend. Our inbox at [email protected] and @ACWorldBlog is open!
Animal Crossing: New Horizons launches worldwide on March 20th! Pre-order the game here, the official guide here, and check our release date countdown here. Stay tuned to Animal Crossing World for more news as we approach the release!