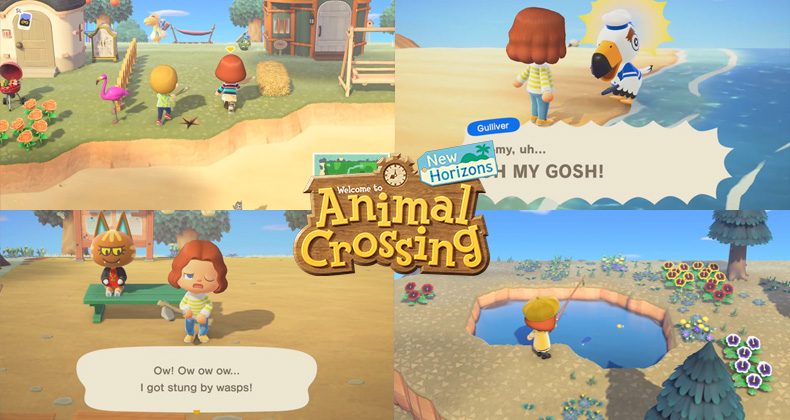 There's a whole bunch of brand new Animal Crossing: New Horizons direct-feed footage coming out this morning from various hands-on press previews held by Nintendo recently, so let's round-up some of the new videos published online!
While some of the hands-on preview footage is generally from the same save and version of Animal Crossing: New Horizons, each creator and journalist has chosen to show off different parts within their ten minutes of footage time limit.
So if you want to check out everything there is to see, we definitely recommend watching at least a few different ones as you're likely to find different discoveries! In these videos we've gotten a better look at the Museum, the Player Passport, the Nook Stop terminal with ABD and Nook Shopping, Gulliver, and so much more.
Enjoy all of the excellent Animal Crossing: New Horizons direct-feed videos in the round-up below!
4PM PST UPDATE: We have added two more additional gameplay videos of Animal Crossing: New Horizons released today that showed off significant new content worth checking out!
Honestly, there are even more than what we've included here as we wanted to cap it off at some reasonable number, so go head over to YouTube yourself and search if you want to watch even more than this! But surely you'd like to play the game for yourself at some point, right?
Animal Crossing: New Horizons launches worldwide on March 20th! Pre-order the game here, the official guide here, and check our release date countdown here. Stay tuned to Animal Crossing World for more news as we approach the release!