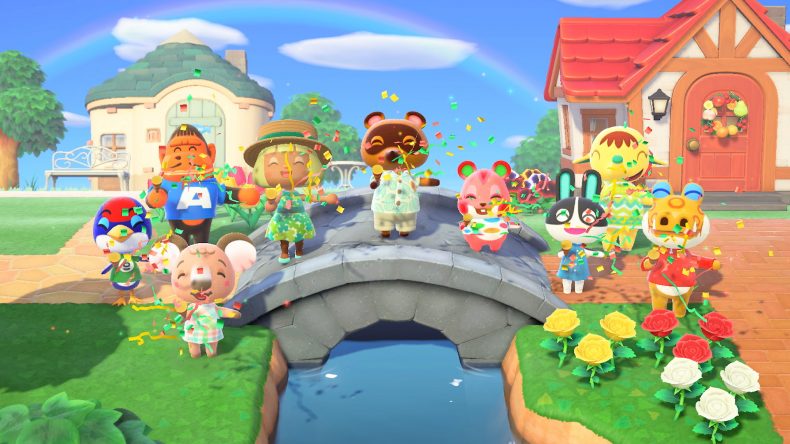 The very first review score for Animal Crossing: New Horizons has arrived from the latest issue of the Japanese gaming magazine Famitsu!
According to SwitchSoku and via Japanese Nintendo, the total review score given to Animal Crossing: New Horizons in this week's Famitsu release (Issue 1632) was a respectable 38/40.
Famitsu reviews operate off a panel of four different reviewers rating from 1 to 10, and the four scores are added together for a score out of 40. In this case, two of the reviewers gave Animal Crossing: New Horizons a score of 10, and the other two reviewers gave the game a score of 9.
For comparison, there are only two games on Nintendo Switch that have exceeded 38/40 with Breath of the Wild hitting a perfect 40/40 and Super Mario Odyssey scoring a close 39/40. So this is a pretty solid score in the scope of the platform!
But what about other Animal Crossing games you say? Animal Crossing: New Leaf, the last major release in the series, scored a 39/40 in Famitsu which is pretty close to New Horizons! As for the rest of the series, we have a super handy table below detailing almost every Animal Crossing game's past Famitsu score.
| Game | Famitsu Score |
| --- | --- |
| Animal Crossing: New Horizons | 38/40 |
| Animal Crossing: Amiibo Festival | 32/40 |
| Animal Crossing: Happy Home Designer | 35/40 |
| Animal Crossing: New Leaf | 39/40 |
| Animal Crossing: City Folk | 33/40 |
| Animal Crossing: Wild World | 37/40 |
| Animal Crossing (Gamecube, not E+) | 37/40 |
| Animal Crossing (Nintendo 64) | 32/40 |
We would like to add a small disclaimer though — Famitsu doesn't exactly have the best reputation for their reviews in some gaming circles. There's a sense from some people that their reviews are often simply a promotional manner based on some past reviews.
That all being said, I think the scores are still interesting to see for most people so we report on them anyway with this disclaimer. Plus, there does seem to be some correlation with fan opinions. New Leaf and Wild World are widely considered some of the best, while City Folk and Amiibo Festival are often considered the most disappointing, and the Famitsu scores seem to reflect this.
Animal Crossing: New Horizons launches worldwide on March 20th! Pre-order the game here, the official guide here, and check our release date countdown here. Stay tuned to Animal Crossing World for more news as we approach the release!