The Isabelle figure from the Super Smash Bros. Ultimate line of amiibo is getting a re-release soon to celebrate the release of Animal Crossing: New Horizons!
According to new retailer listings, the Isabelle Super Smash Bros. Amiibo Figure is set to be re-released next month on April 17th giving fans another fun Animal Crossing item to pick up and add to their collections amidst all the excitement surrounding New Horizons.
Pre-orders for the re-released Isabelle amiibo figure are now open at both Best Buy US and Target US for $15.99. For the UK, Isabelle is actually still available right now at Amazon UK without any waiting. We'll be keeping an eye out for pre-orders in other countries soon.
Even if you already own one of the two Isabelle amiibo figures from the proper Animal Crossing amiibo line, I highly recommend picking up the Super Smash Bros. Isabelle figure too if you can. It's a vastly higher quality than the Animal Crossing ones in my opinion with far better details.
Just one example is how nicely detailed the threading is on Isabelle's shirt with the Super Smash Bros. version! With the two versions up close in person, you can definitely tell a difference in quality.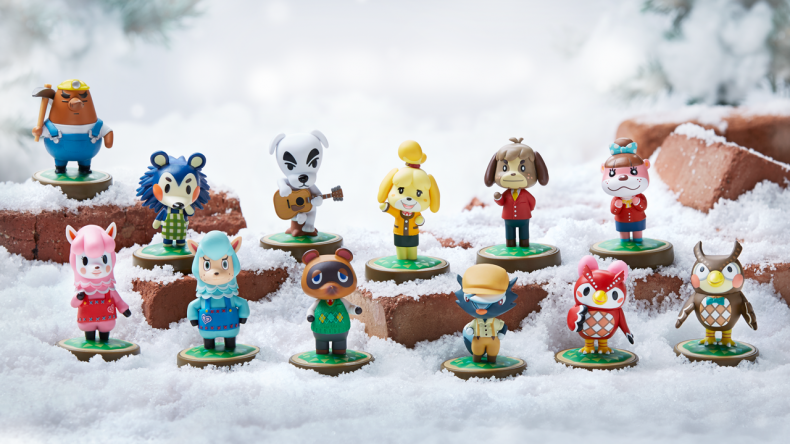 In addition to this Super Smash Bros. figure for Isabelle, a wide variety of Animal Crossing series amiibo figures are currently available at GameStop for $9.99 each if you need to fill out your collection in time for Animal Crossing: New Horizons next week.
Some figures are even eligible for a Buy 2 Get 1 Free sale at GameStop right now, but this does not cover every Animal Crossing amiibo and the promotion could end at any time. Check out a complete list of every Animal Crossing amiibo at our page here.
Animal Crossing: New Horizons launches worldwide on March 20th! Pre-order the game here, the official guide here, and check our release date countdown here. Stay tuned to Animal Crossing World for more news as we approach the release!