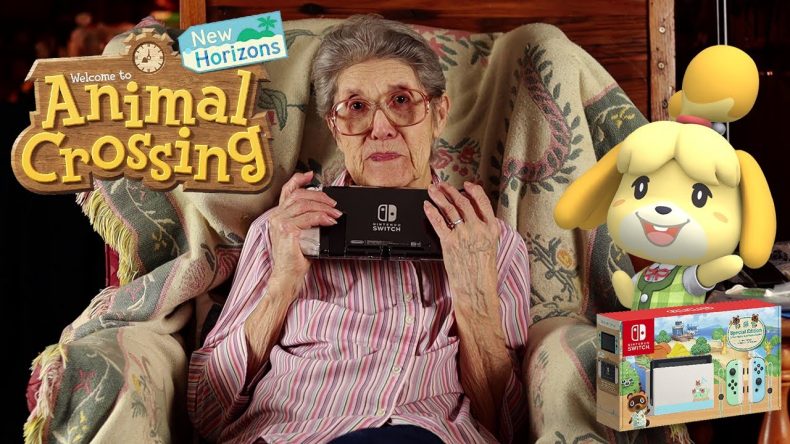 Early last year, an inspiring video featuring an 87-year old grandma showing off her Animal Crossing: New Leaf town with over 3,500 hours of gameplay time went viral across the internet.
A little over a year later, the one and only grandmother Audie has returned in a new video uploaded today showing off her unboxing and opening a brand new Animal Crossing: New Horizons Special Edition Switch for the first time! The Animal Crossing wrapping paper is a nice touch too.
Before opening up the system though, she takes the time to answer some question about how she first started playing New Leaf on her Nintendo 3DS, what she enjoys most about Animal Crossing, and learns about the new villager potentially named after her.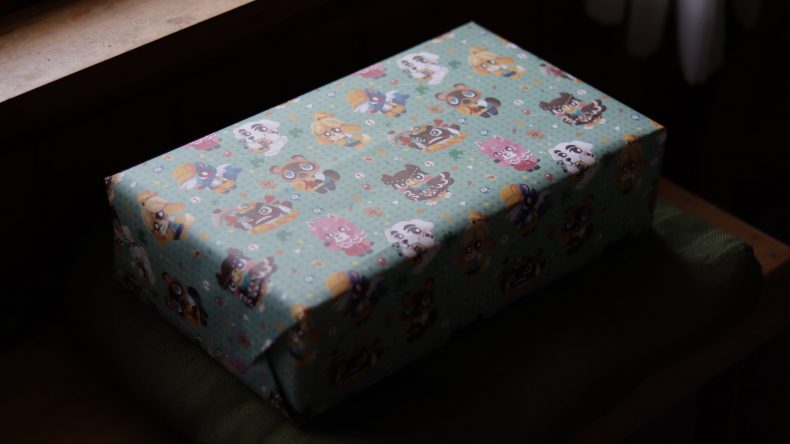 Once Audie opens up the Animal Crossing: New Horizons Nintendo Switch, her grandson Paul walks her through starting up the game for the first time and creating her new character to move onto a brand new island! Unfortunately, it's too early yet to say whether she'll find herself as a villager on her island.
Watch the full video featuring Audie and Animal Crossing: New Horizons yourself below:
What's extra sweet about this unboxing though is that the Nintendo Switch was a group effort by a number of fans who contributed to a GoFundMe held earlier in the year to help purchase Audie the Special Edition Animal Crossing system.
And in case you didn't already know, it's been heavily speculated that the new villager Audie in Animal Crossing: New Horizons might be named after her! We can't say for sure of course, but it's quite likely given it's a perfect match to the grandma's Mayor name and how popular the original video was.
We're so glad to see that Paul, Audie, and all of the fans who contributed to the GoFundMe were able to make this happen together giving us another wholesome video to enjoy!
For more on Animal Crossing: New Horizons, check out our many helpful pages on the game in the work-in-progress Guides section here.