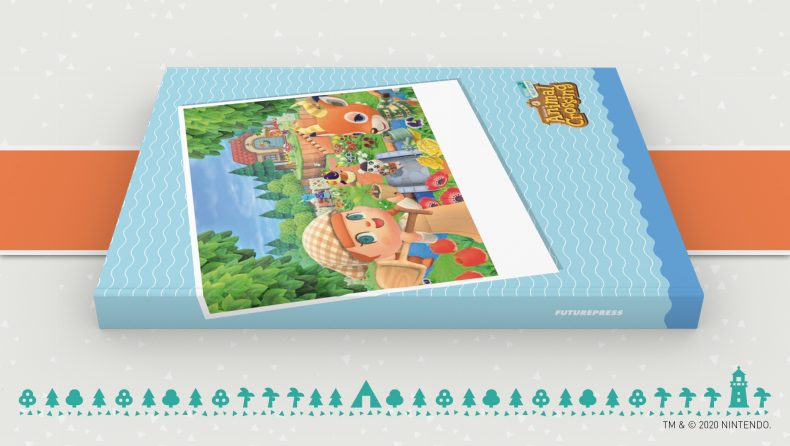 We have a small update today on the upcoming Official Companion Guide for Animal Crossing: New Horizons and when it will be released around the world!
According to an update posted on the Future Press website, who are the publishers of the book, the Animal Crossing: New Horizons Official Companion Guide has finally completed printing despite the recent worldwide production struggles as part of CVOID-19.
The guide will now begin shipping to various retailers around the world, but unfortunately more delays are on the horizon when it comes to shipment issues for some areas of the world.
Future Press expects the guide will be available across Europe in Mid April, not too far from the original release date, however the book unfortunately isn't expected to reach North America and Australia until as late as Early May.
Additionally, the publisher does warn that since Amazon is prioritizing essential goods due to COVID-19, they may not get enough stock in to cover all of the pre-existing pre-orders.
As a reminder, the Animal Crossing: New Horizons Official Companion Guide is a solid 432 pages long and features a complete catalog of items & critters. Check out our previous article on the book here.
Regardless of the delays, I'm personally still looking forward to picking up the guide from Future Press eventually even if just for the sake of a collector's item! I've got the guides for every past mainline Animal Crossing game, so might as well continue the tradition.
Although the release date is up in the air, those who are interested in getting a copy whenever possible can still pre-order the Animal Crossing: New Horizons Official Companion Guide from Amazon US here, Amazon UK here, and Amazon Canada here.
For more on Animal Crossing: New Horizons, check out our many helpful pages on the game in the Guides section here.