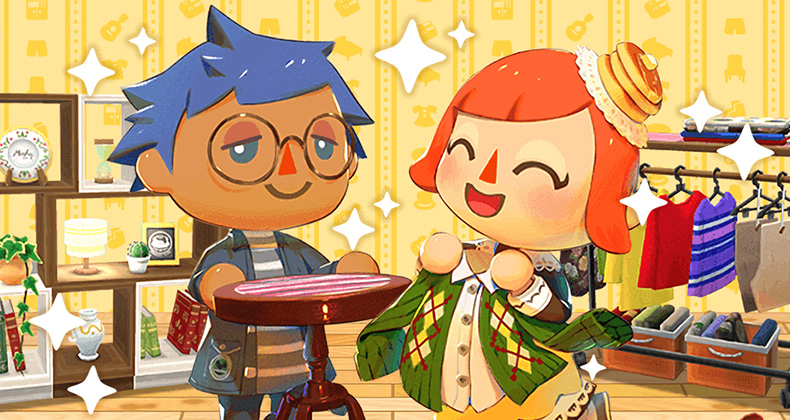 A major new update to Animal Crossing: Pocket Camp has been released today bringing two new highly requested features to the mobile game!
For years now, fans of Pocket Camp have been asking for an easy way to preview what furniture and clothing looks like in-game without having to craft or purchase it first, and Nintendo has finally delivered on this feature.
Version 3.2 of Animal Crossing: Pocket Camp introduces the new Craft Preview feature allowing you to test out a full preview of any piece of furniture in a 3D space, or try on any piece of clothing on your character! You can even adjust the lighting or choose a villager to join you in the preview room.
To access the feature, just press the new Preview button when selecting any item to craft. This new crafting preview option will be particular useful for test driving new items that cost valuable Leaf Tickets without committing to the purchase!
Another great new feature added in this latest Animal Crossing: Pocket Camp update is the ability to save your favorite furniture layouts for both the campsite or cabin, and then reapply them with the press of a button at anytime later. You can create up to five different Saved Sets.
Unfortunately, Nintendo has chosen to lock this highly requested new feature behind the Pocket Camp Club with the previous Cookie & Depot Plan now being renamed into the new Furniture & Fashion Plan.
Just like before the premium plan offers a selection of free Fortune Cookies, the Warehouses storage feature, and now access to the new Saved Sets feature for $7.99 USD a month.
Those two new features round out the most notable additions in Version 3.1 of Animal Crossing: Pocket Camp, but a few more minor changes have made too. You can now take Fave Photos in more locations than previously before, including at Sunburst Island or Breezy Hollow.
And in the Blathers's Treasure Trek game, it's now possible to spend Bells or Crafting Materials to speed up the process and have Blathers automatically take you through a course for you.
Finally, we'll take a brief look at some upcoming content coming to the game later this month. All of the images and information included below is thanks to dataminers over at Reddit.
Pretty Pastels Gyroidite Scavenger Hunt
The Pretty Pastels Gyroidite Scavenger Hunt event will begin shortly bringing new sugary-pink furniture and treats to Pocket Camp!
Mitzi's Aviary Cookie
The Mitzi's Aviary Cookie is the next fortune cookie coming to Pocket Camp and features a number of new bird-themed items!
New Villagers: Buck, Kitt, Rizzo, Pate, Daisy, Pecan, Graham
Another new round of past Animal Crossing villagers will be coming to Pocket Camp soon through more treasure maps!
That's about everything there is to know about the latest Version 3.2 update to Animal Crossing: Pocket Camp. Stay tuned to Animal Crossing World for more updates on all things Animal Crossing!