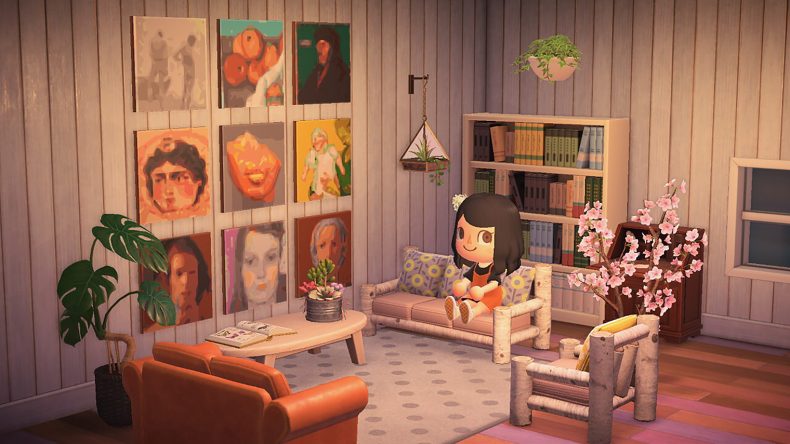 One of the largest art museums in the world is fully embracing Animal Crossing: New Horizons with a brand new share tool feature added to their website!
Announced yesterday on their blog, the Metropolitan Museum of Art based in New York City has introduced a lovely new feature on their website integrating Animal Crossing QR Code generation.
This fun integration brings the museum's entire collection of over 400,000 Open Access art images available to easily import as custom pattern designs in Animal Crossing: New Horizons for paintings to display on your walls, or anywhere else in the game.
https://twitter.com/metmuseum/status/1255156075558551552
Simply head over to the page for any piece of compatible artwork listed in The Met Collection, click the Share button on the page, and select the Animal Crossing Leaf icon to load up a handy converter tool!
Inside of the tool, you can zoom in and crop the artwork you've selected to get exactly the results you want to see in Animal Crossing: New Horizons. You'll even get to see a handy preview of what the in-game pattern will look like, alongside the all important QR Code!
To scan in the QR Code, download the Nintendo Switch Online app on your smartphone and use your device's camera to scan in the code allowing the artwork to be downloaded into your New Horizons game. Then you can display it inside your house or anywhere else!
Although existing tools have already been available for converting any image to an Animal Crossing: New Horizons compatible pattern QR Code for a while, the seamless integration into the entire MET library of artwork with a simple Leaf button is pretty amazing.
Unfortunately, there are several limitations to the results that come from this QR Code conversion since Animal Crossing patterns use a very low pixel count and feature pretty limited color sets. So you might have to look around and try a few different pieces to find one that works well.
Despite these limitations, there's plenty of incredible artwork that you can import from The MET's online collection using this tool, some of which can be seen in the example screenshots above.
If there was any doubt that the Animal Crossing series has truly reached the masses with New Horizons' launch, the evidence is right here. There's just something fascinating about seeing an Animal Crossing leaf icon sitting next to Twitter and Facebook share buttons on The MET's website!
For more on Animal Crossing: New Horizons, check out our many helpful pages on the game in the Guides section here.