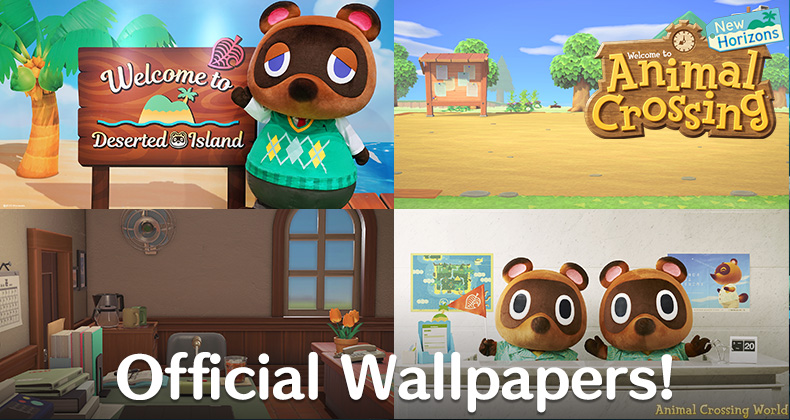 Can't get enough Animal Crossing in your life? You won't want to miss out on these brand new wallpapers for Animal Crossing: New Horizons released by Nintendo yesterday!
The new wallpapers feature an empty deserted island landscape, a never before seen empty shot of Isabelle's office, Timmy & Tommy working at the Deserted Island Getaway Package desk, and a real-world Tom Nook proudly standing by a welcome sign.
If you'd like to download some of these wallpapers to feature on your own desktop, check out them all out below! The official versions released by Nintendo are only available at desktop sizes, so we've also put together some quick edits of these wallpapers for mobile devices, which you can find under the desktop images.
Nine mobile sized wallpaper edits can be found below that were designed for iPhone X / XS / 11 screens, but of course they can be used on any other phones too. Some of them are a little weird since we had to work within the constraints of the original versions, but we hope you enjoy nonetheless!
By the way, these wallpapers come from a brand new Wallpapers section on Nintendo of America's website that you can check out here, featuring many more games besides Animal Crossing: New Horizons. For more on Animal Crossing: New Horizons, check out our Guides page here.