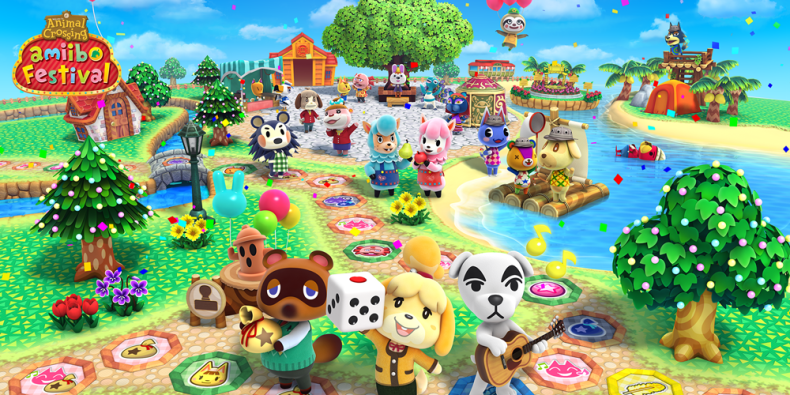 GameFly, the online video game rental service, has posted an updated box art for Animal Crossing: amiibo Festival on their website.
There's a good chance that this is the final or near-final version of box art for the game. Check it out below:
UPDATE: Replaced with a higher quality version, click here for more new images from Amazon.
Our coverage of Animal Crossing: amiibo Festival will be ramping up in the weeks ahead as we near the Holiday 2015 launch window, stay locked to Animal Crossing World!