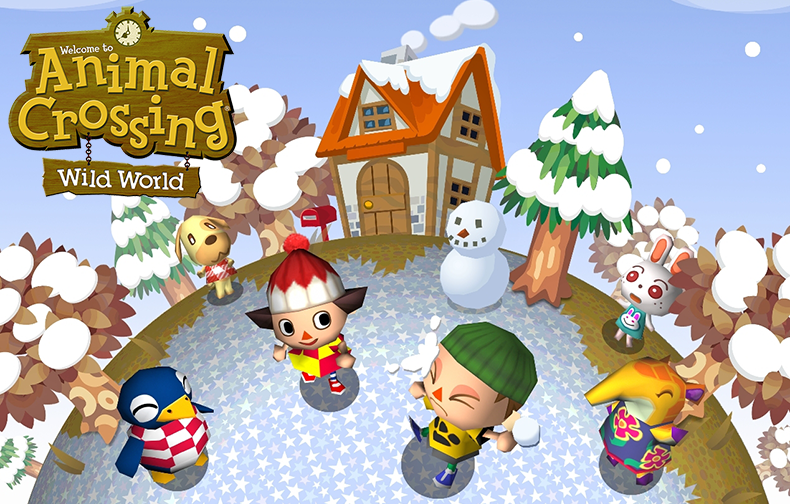 If you can believe it, Animal Crossing: Wild World launched on the Nintendo DS in North America ten years ago today on December 5th, 2005! At the time, the Nintendo DS was a barely one year old system and just beginning to pick up steam.
While the original Animal Crossing on the Gamecube wasn't nothing, it's a pretty safe claim to say that the release of Animal Crossing: Wild World is really where the series began to take off worldwide and gain mass appeal. Even though I played the original before Wild World, this claim applies to myself too in many ways as I feel Wild World is where my dedication to the series really happened. I've still got my well-used Nintendo Power Player's Guide for it!
It's worth pointing out how many newly introduced features of Animal Crossing: Wild World have now become staples of Animal Crossing series. Probably the most fundamental one is the introduction of the "rolling world" style to the game, versus the top-down acres style of the original game. You couldn't even see the sky before Wild World!
If you don't know what I mean, I'm referring to the way in that the world's floor or terrain is essentially curved and the camera is angled where you can see the sky, and the terrain in the distance. Even though it was such a stark contrast to the original Gamecube game, this style has stuck with the series into both City Folk and New Leaf and it's hard to imagine an Animal Crossing game without it now.
Online simultaneous multiplayer was new to the Animal Crossing series as well with Wild World, not to mention Nintendo games entirely. It's certainly become a major part of playing Animal Crossing games now whether trading with others online or just hanging out with your friends in their town. That just makes it a true shame that the online play is only accessible on New Leaf these days though.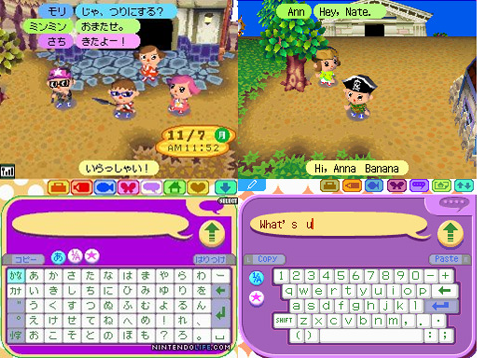 Other new features from Wild World that may seem minor, but were a big deal at the time and remain fundamental elements of the Animal Crossing series now include:
Hats, accessories, and hair styles
Placed patterns on the ground
Hybrid flowers and the watering can
The sky and slingshot
Villager pictures
So let's celebrate ten years of this beloved Animal Crossing game today, and everything it brought to the series in both features and audience. Leave us a comment below with your Wild World memories, and if you haven't played it, do us all a great favor and find a copy somewhere! You can also play it on the Wii U Virtual Console in Europe. When it eventually makes its way over to North America's Virtual Console, you can definitely count on a video series from me!