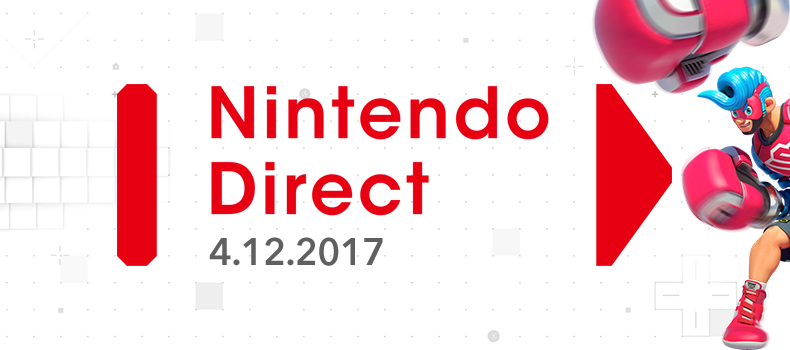 For the first time in 2017, Nintendo is finally back with a new Nintendo Direct presentation scheduled for this Wednesday on April 12th. The broadcast will feature new information on both Nintendo Switch and Nintendo 3DS games.
While the presentation is expected to cover a variety of games, Nintendo says there will be a focus mainly on the upcoming releases ARMS and Splatoon 2 for Nintendo Switch. ARMS has been scheduled for release sometime during the Spring, so perhaps we'll see a solid release date announced here.
As for Animal Crossing topics, we have no indication to expect anything, but you never really know with Nintendo sometimes. We're still waiting for the long-awaited unveil of Animal Crossing for mobile smart devices, though there's no mention of mobile in the Direct announcement. On the other hand, it's not ruled out either. So we'll just have to see!
You can catch the presentation on Wednesday, April 12th at 3PM Pacific / 6PM Eastern through Nintendo's official website here. As always, we'll cover anything Animal Crossing related right over here at Animal Crossing World if it happens.