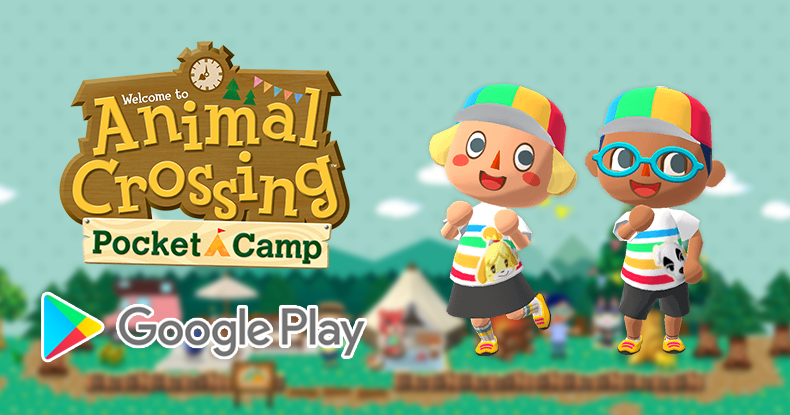 Have you seen some interesting new rainbow items trending around your Animal Crossing: Pocket Camp game lately? That's because Nintendo has just released a set of three new items exclusive to players on Android!
Anyone logging into Animal Crossing: Pocket Camp starting today on an Android device will receive three new items to wear on their character. Just check your in-game mailbox to grab them. Those items, courtesy of Google Play, are the following:
Rainbow Isabelle tee
Rainbow K.K. Slider tee
Rainbow cap
According to the in-game notice, these items will be available for Android users from November 29th, 2017 to January 7th, 2018. We're taking a complete and total guess in the dark here, but perhaps the exclusive items will be made available to other users on iOS through some other method in January after the availability period ends. Maybe as a purchasable My Nintendo reward with Pocket Camp Coins?
If you're playing on iOS device though and want to make sure you get these items ASAP, one possible option is to try logging into your Nintendo Account on a friend's Android device with Animal Crossing: Pocket Camp and grabbing the exclusive items before logging out. We have not tested this ourselves, however there isn't really any reason why it wouldn't work. Be sure that both you and your friend are using a linked Nintendo Account to secure save data before trying this though. Otherwise you could end up with a nasty surprise data loss!
Animal Crossing: Happy Home Designer Animal Crossing: Pocket Camp News