A treasure trove of new upcoming villagers, items, and holiday events have been uncovered from the just released version 1.0.2 update for Animal Crossing: Pocket Camp!
First up, we have eleven new villagers discovered with their icons including some fan favourites like Bluebear and Marshal! We don't know exactly when they will be released but they are likely coming sometime in the next 2 or so months.
Here's the full list of new villagers uncovered in v1.0.2: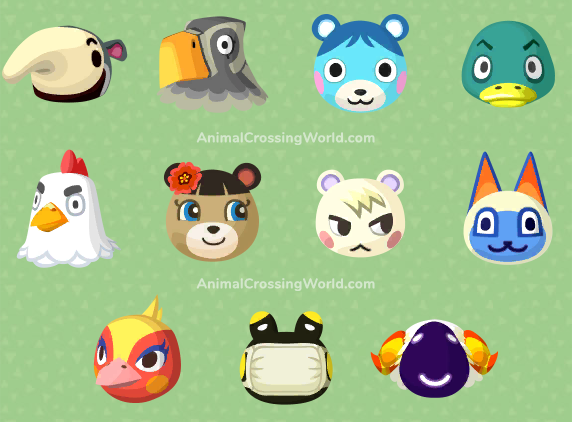 Antonio
Avery
Bluebear
Drake
Goose
June
Marshal
Mitzi
Phoebe
Raddle
Vesta
In addition to the 11 new villagers, three new crafting materials are contained in version 1.0.2 waiting to be activated: Rustic Essence, Candy Cane, and Countdown Charm. The Rustic Essence will be used for new furniture series like Sloppy Series and Alpine Series, while the other two are presumably used to craft items for a Christmas or New Year's event.
And here's a small peek at a few of the 70+ new furniture items included in this update, some using the new crafting materials: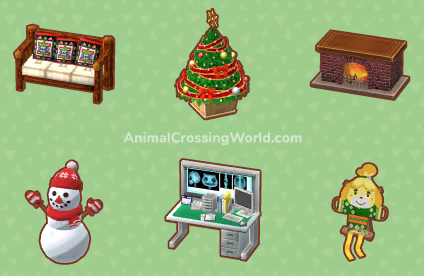 We have a few hints as well about how we can expect all of this new content to be released thanks to various announcement banners found. From the looks of the banners, we can expect possibly two separate batches of villagers to be released soon. In addition to the villager releases, there will be both a Christmas event and a New Year's event.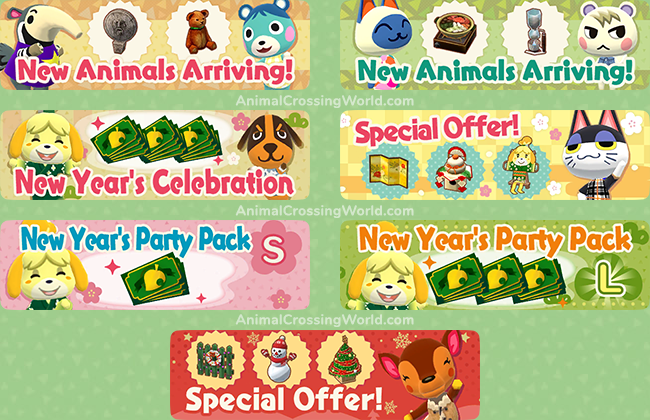 Oh and if you liked the Launch Celebration Packs released last week, then you're in luck with two banners showing the release of more discount packs for the New Year's event! It may be worth noting that the two Special Offer banners are in the same design as the current Tom Nook and K.K. Slider promotion. If we had to guess, the items pictured in those banners may therefore require Leaf Tickets just as Tom Nook and K.K. Slider do.
To be absolutely clear, this is all upcoming content found hidden in the latest update files. It is not yet available and we don't know exactly when all of this new content will roll out. There's plenty more content than just what we've covered here, but these are the highlights! We'll just have to stay tuned and wait for Nintendo to hit the ON switch to bring the new content live soon.
Thanks to bluesun from Reddit for mining much of the data obtained from this update!