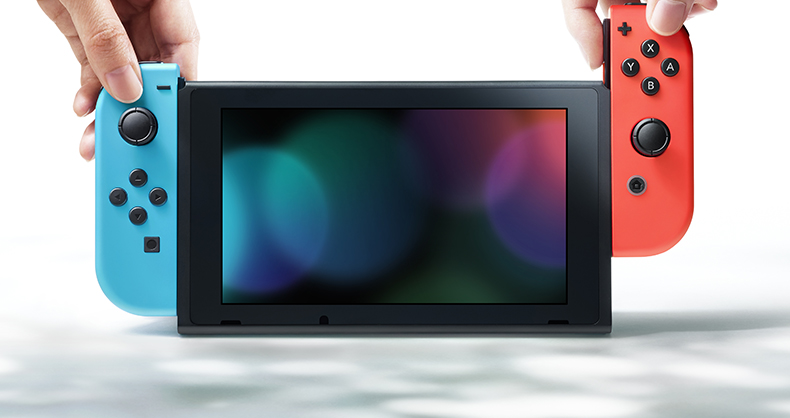 A new smaller and cheaper model of the popular Nintendo Switch system might be coming sometime in the next year, according to the credible Japanese publication Nikkei.
This rumored new version of the Nintendo Switch is expected to prioritize portability and outdoors play in contrast to the more hybrid nature of the current model. According to the report though, some features will be removed in order to reduce the price.
In line with the focus on portability, a removal of the docking feature or detachable Joy-Cons seem to be likely possibilities for price cutting. A Nintendo 3DS style clam-shell design would probably be welcome by many too if the Joy-Cons are made non-detachable anyway — that's just speculation though.
Although the article doesn't offer any expected release timing other than sometime during the next fiscal year from April 2019 to March 2020, we think this new model releasing in mid-late 2019 makes a lot of sense given certain upcoming releases.
With both Animal Crossing and Pokemon expected to have big new games later this year, it's the right time for a more affordable system that parents can afford for their kids. The Nintendo 3DS has been serving that role for a long time but it's time to move on with games like Animal Crossing on the horizon!
Here's the full excerpt from Nikkei's article, translated by Nintendo Everything:
"They're taking measures as for what is to come – one of those being a smaller version of the Switch. The company said that 'couldn't comment' on their plans for the product, but has informed multiple suppliers and game development companies that they intend to release them as early as 2019. According to their affiliates, they are 'miniaturizing the console with portability and playing outdoors in mind, as well as cutting features to reduce the price and expand the userbase.'"

"The Switch's monthly online service launched in 2018, and the company plans to launch a new service aimed at game enthusiasts willing to pay more sometime in 2019."
Would you buy a smaller, cheaper Nintendo Switch? What about an Animal Crossing themed one? Or would you have more interest in the previously rumored upgraded model?