The Mario Day celebration continues in Animal Crossing: Pocket Camp this week with the launch of a new Super Mario Fishing Tourney event!
The fishing tournament event takes place at the Saltwater Shores ocean beach this time with four Mario-themed fish including Cheep Cheeps and Bloopers waiting to be caught. Throughout the week, login to Pocket Camp every day and use your fishing rod to catch a nice haul of Mario tourney fish in the ocean!
After you've caught some tourney fish, return your fresh catches to Chip to enjoy Super Mario furniture rewards for reaching milestone goals and completing Chip Challenges during the event.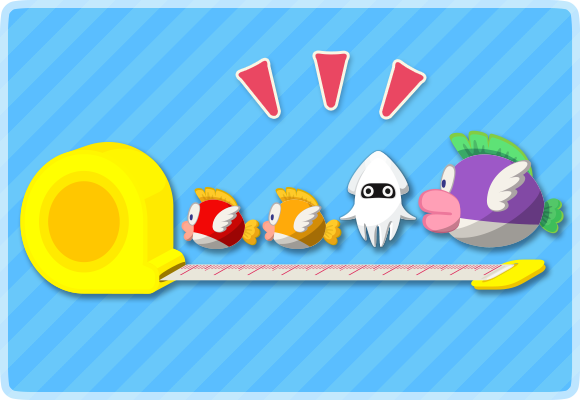 Here's all of the event prizes you can grab during Super Mario Fishing Tourney #12, although some of them are items previously released in other events:
8-bit fortress
8-bit Goal Pole
Cheep Chomp balloon
Blooper balloon
Cheep Cheep balloon
Eep Cheep balloon
Red Shell
Yoshi's egg
Mario Bros. 'stache
? Block
Block
floating Block
Coin
Green Shell
Pipe
sideways Pipe
Fire Flower
Super Mushroom
1-Up Mushroom
You can earn Kaleidoclovers for this month's Shamrock Shimmy seasonal event too. And as always, there are some free Leaf Tickets to be earned inside the Chip Challenges.
For a closer look at the event, check out our complete Super Mario Fishing Tourney #12 guide for Animal Crossing: Pocket Camp with everything you need to know! The tournament ends on Wednesday, March 20th at 11PM Pacific Time.